Hope to see you there!!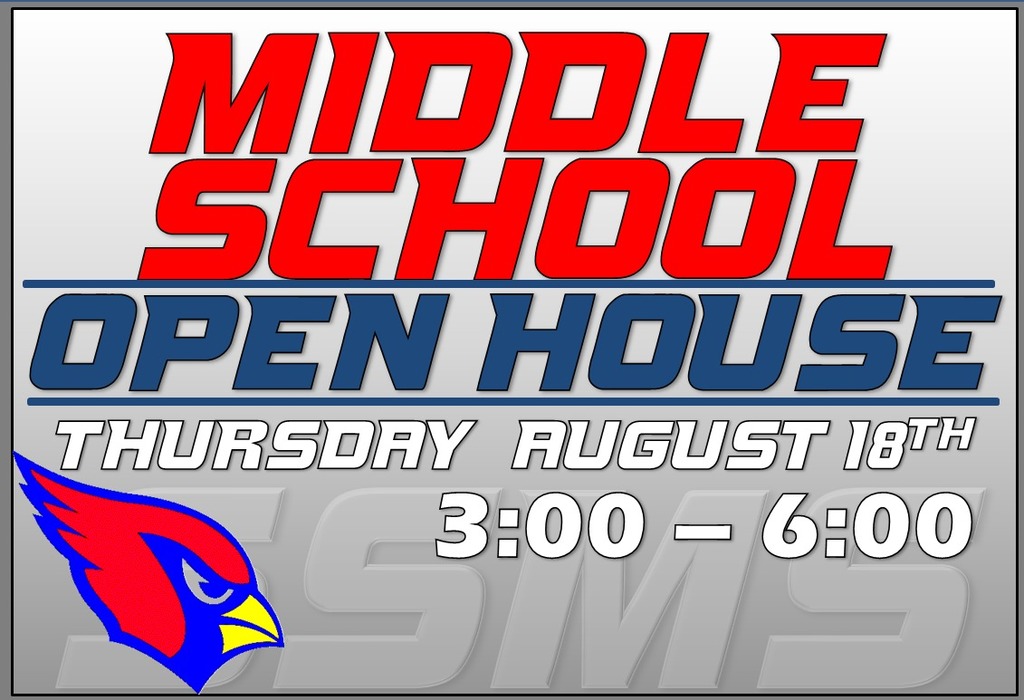 The SS PreK Teachers hosted a "Round Up" event in the SS Elementary Commons, last Friday. The newest little Cardinals got to meet their teachers ,their classmates, and participated in different hands on activities based on the book, "If You Give a Mouse a Cookie."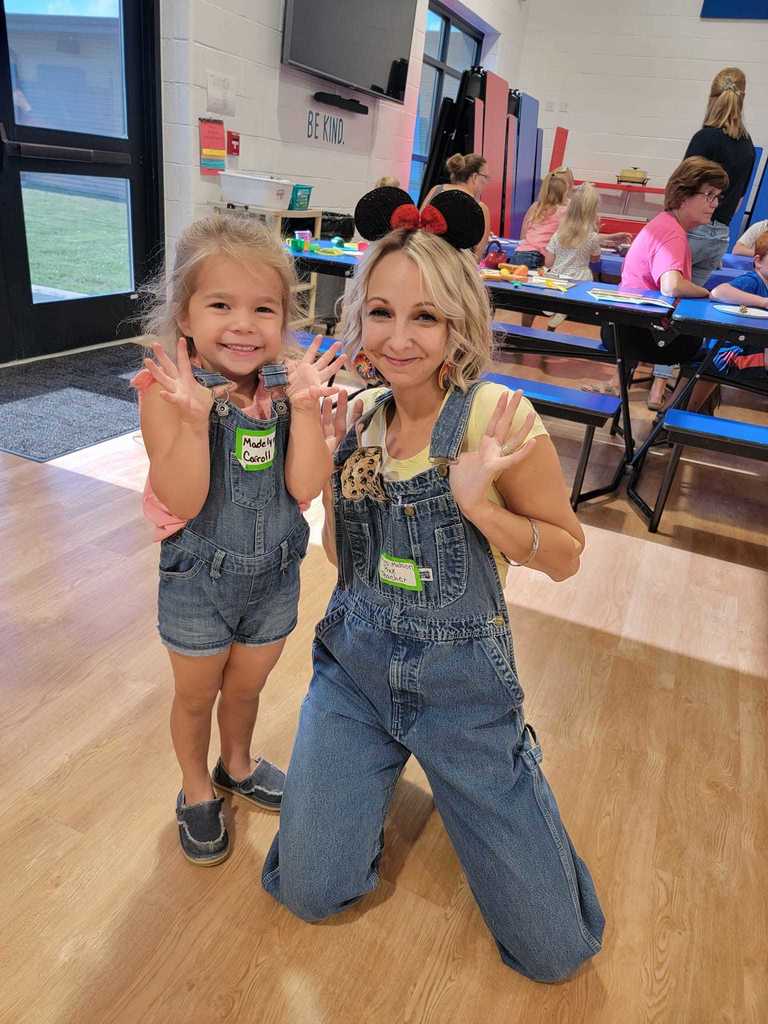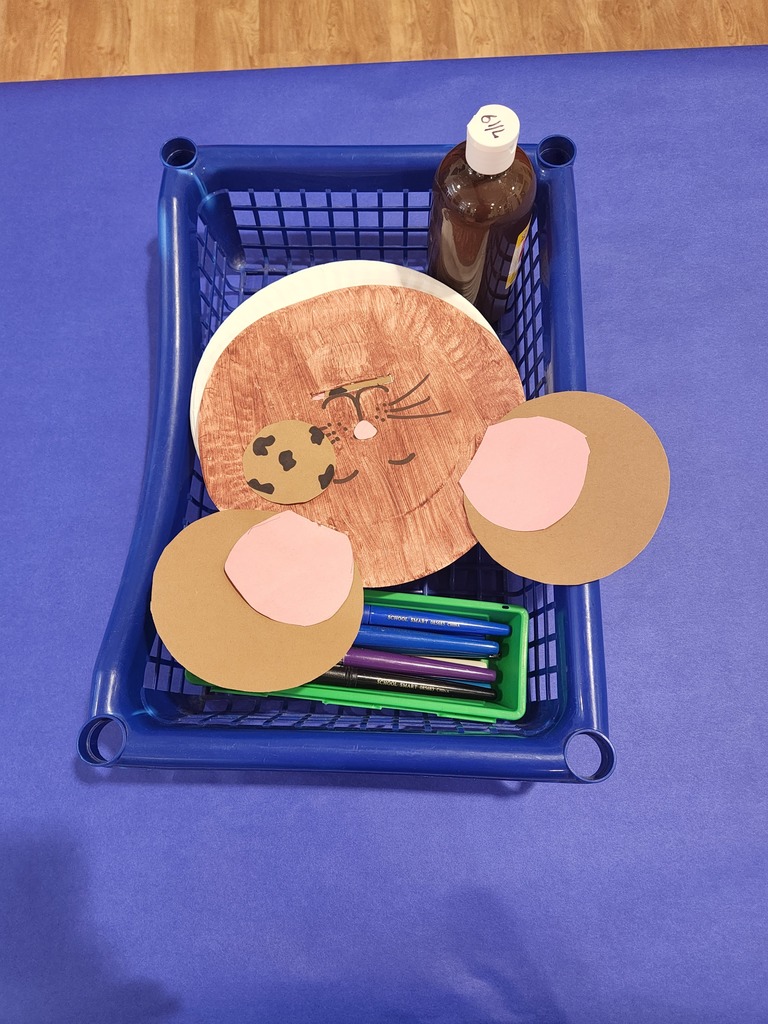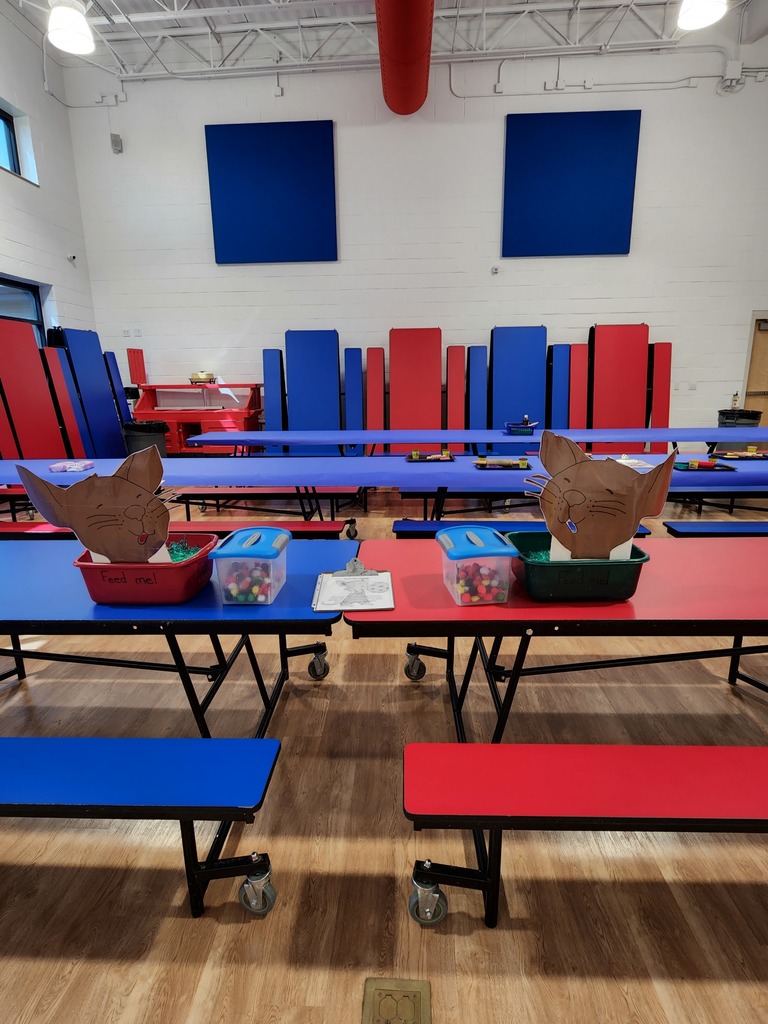 The final asphalting for the track will take place tomorrow. They will be spraying an adhesive on the track area today. We ask that NO one be on the track or football field area for the next 24 hours. Thank you Cardinals!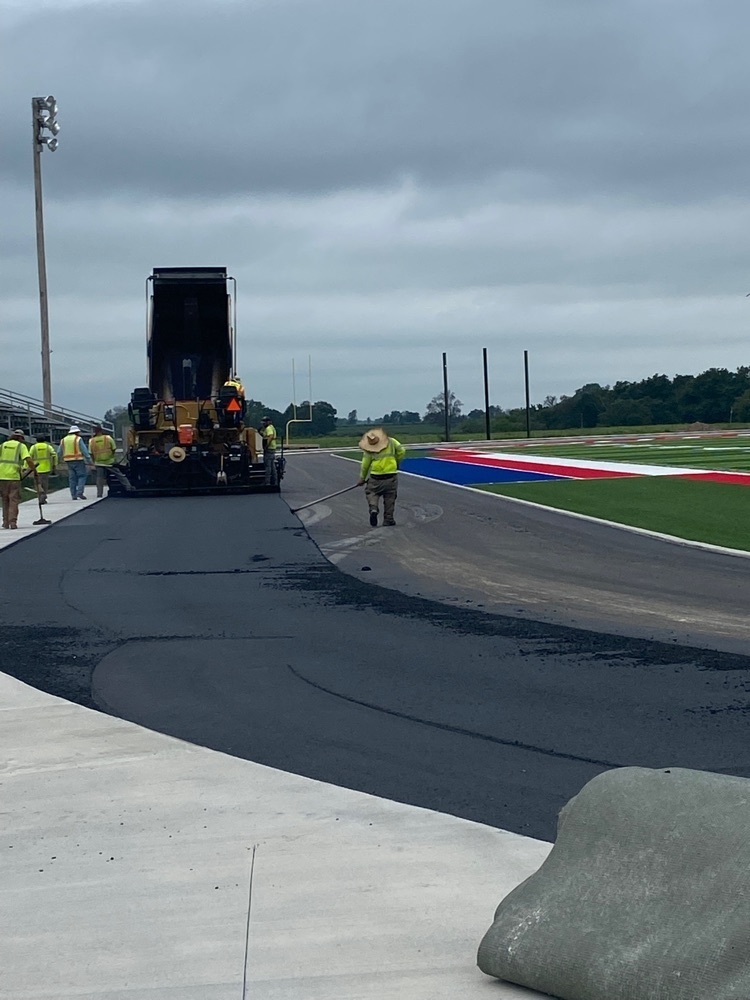 22-23 HS schedules can now be viewed on Tyler SIS. If you need to make a change we have designated Tues 8/9 for JUNIORS, Wed 8/10 for SOPHOMORES, and Friday 8/12 for FRESHMAN. If those days won't work just email Mrs. Collins your concerns
mcollins@cardinals.k12.mo.us
Fall activities are underway!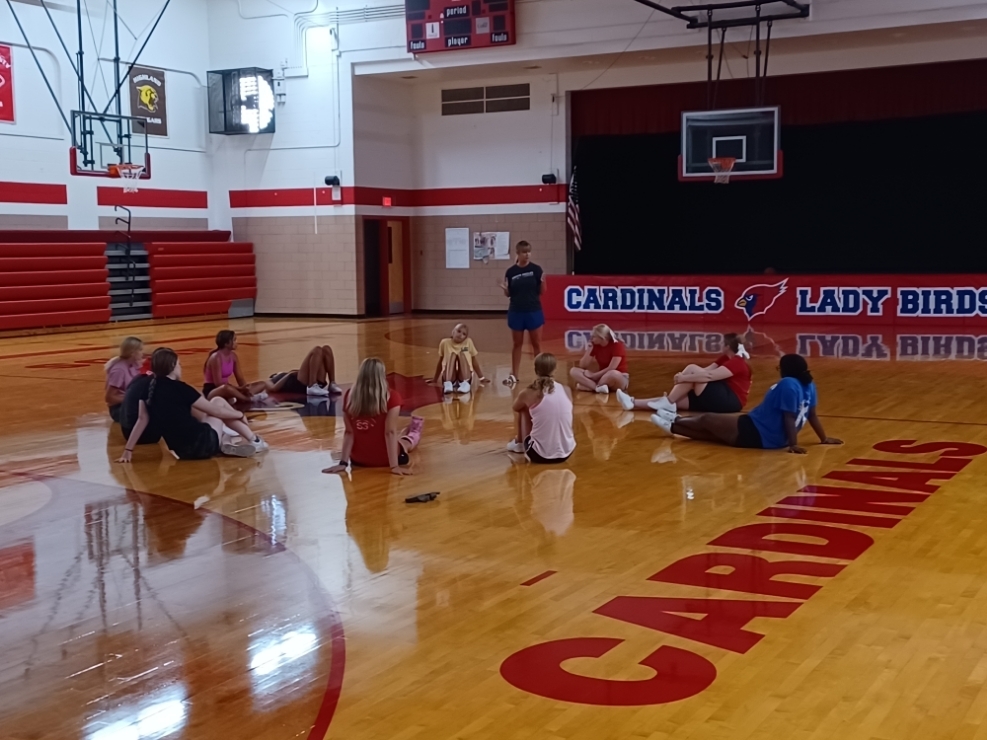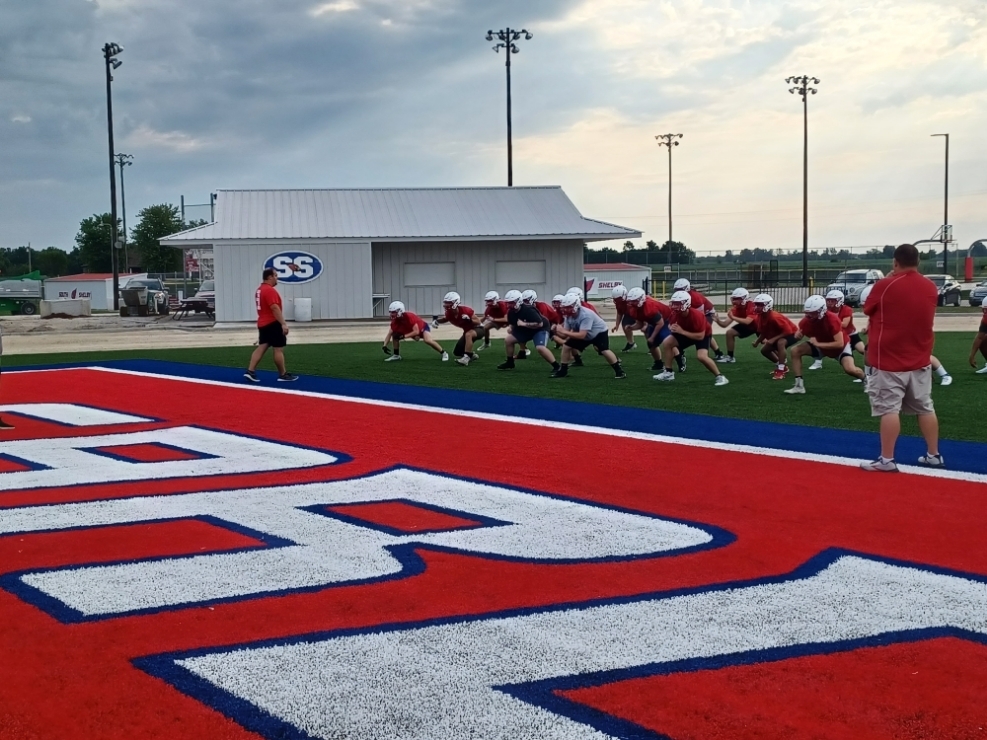 HS Fall Practice Starts Monday! Football 7:30-9:30am Softball 8-10am XC 8-10am Cheer 8-10am Dance/Band 5:30-8:30pm ProActive mtg (mandatory 7-12 athletes, coaches and parents all seasons) in HS gym, coaches/player 10am, parents 6pm. Booster club mtg following parent mtg

Preschool Round Up is tonight from 5:00-6:00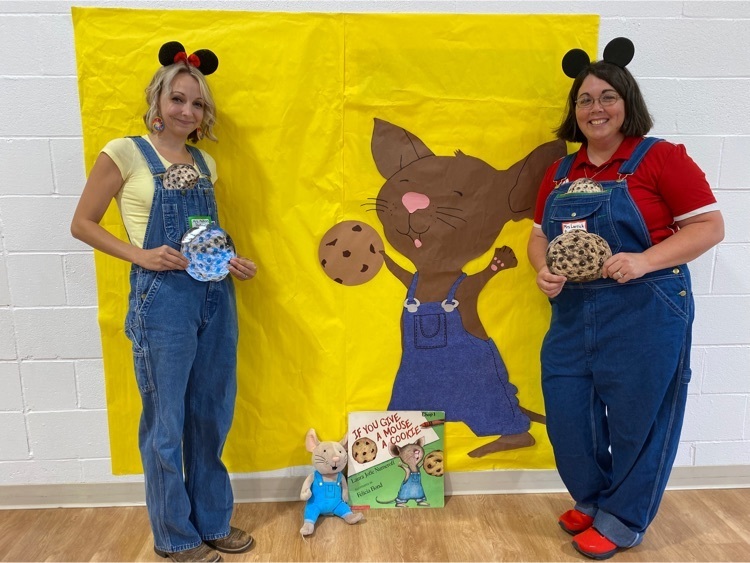 National proficiency results came out this morning. Lancing Moore got a gold rating, Quintin Maubach got a silver rating and Miranda Patterson is 1 of 4 NATIONAL FINALISTS.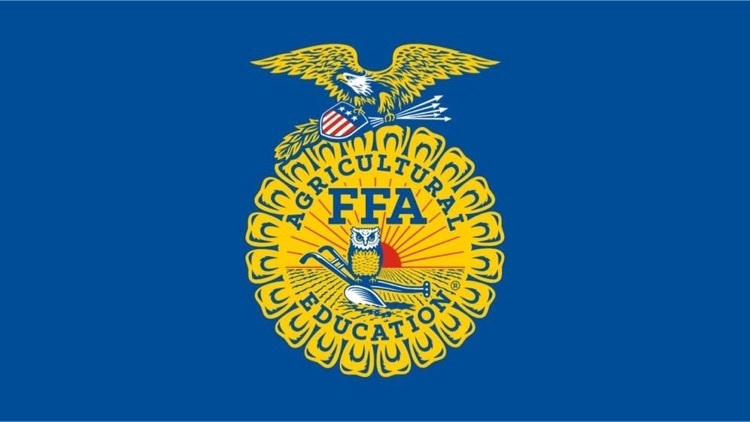 Middle School Cheer Information: The first day of practice will be August 15th @ 3:30pm in the MS Gym. There will be a parent meeting after practice at 5:00. Any questions please contact Coach Hickman!
Thank You to Community State Bank for reminding our communities about School Bus Safety! School is right around the corner which means buses will be on our roads on a daily basis.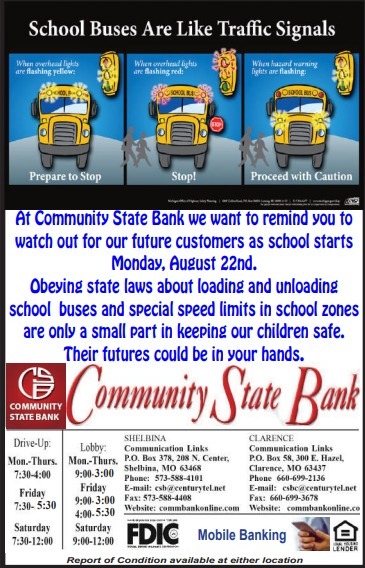 Reminders about the upcoming ProActive coaching meeting on August 8th (10am- coaches, athletes, 6pm- parents). South Shelby will require attendance for all coaches, athletes, and at least 1 parent or guardian of student athletes that will participate in the following activities- football, softball, cross country, cheer, dance, basketball, baseball, track, and golf. We feel this will be highly beneficial for our coaches, athletes, and parents and will lay the groundwork for a successful athletic/activity 2022-23 school year. If for some reason you're out of town and cannot attend, South Shelby will have a DVD at the school that you can come in and view. It's going to be a great year to be a Cardinal!!! If you have any further questions feel free to contact Rob Wilt at 573-822-4053 or shoot me an email at
rlwilt@cardinals.k12.mo.us
. I look forward to seeing you on Aug 8th.
On August 8th, South Shelby will be hosting Rob Miller from ProActive Coaching, to come talk to our Coaches, Athletes and Parents. ProActive Coaching has been around for several years and comes highly recommended by several area schools. Rob will be here from 10am-noon to present to ALL our HS/MS athletes and coaches (football, softball, cross country, cheer, dance, basketball, baseball, track, and golf). At 6pm we would like all parents that have kids in the previously mentioned sports to attend an hour-long presentation that deals with how the parent can help their son/daughter's athletic performance, create good memories and demonstrate respect from the perspective of young people. Following the ProActive mtg. there will be a booster club mtg. to help find volunteers for the concession stands, elect officers, purchase items, etc... The booster club provides many items to all athletics both in the MS and HS, including just recently purchased hurdles for the new track. Everyone is invited to stick around to listen even if you don't wish to become a member.
South Shelby Camp Week. First time on the new Football Turf!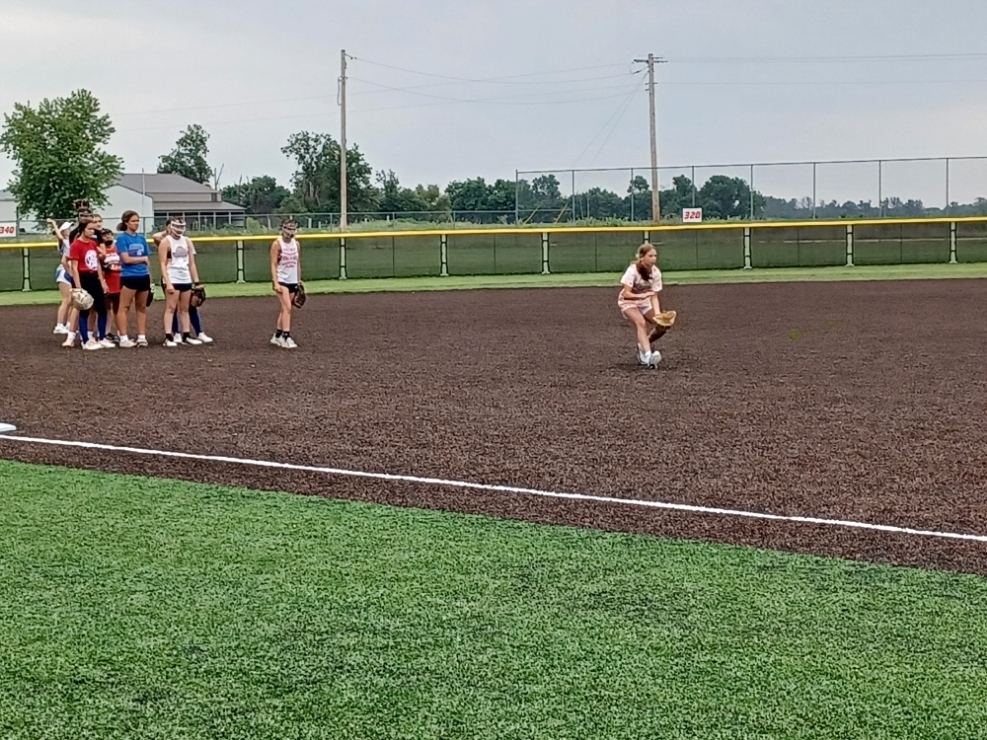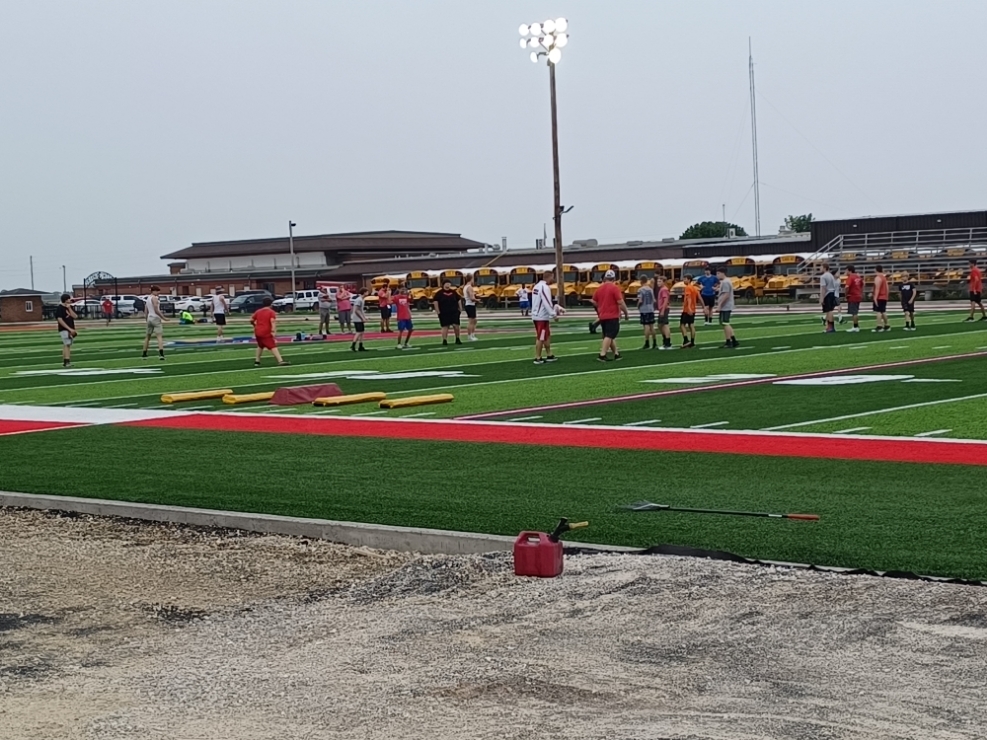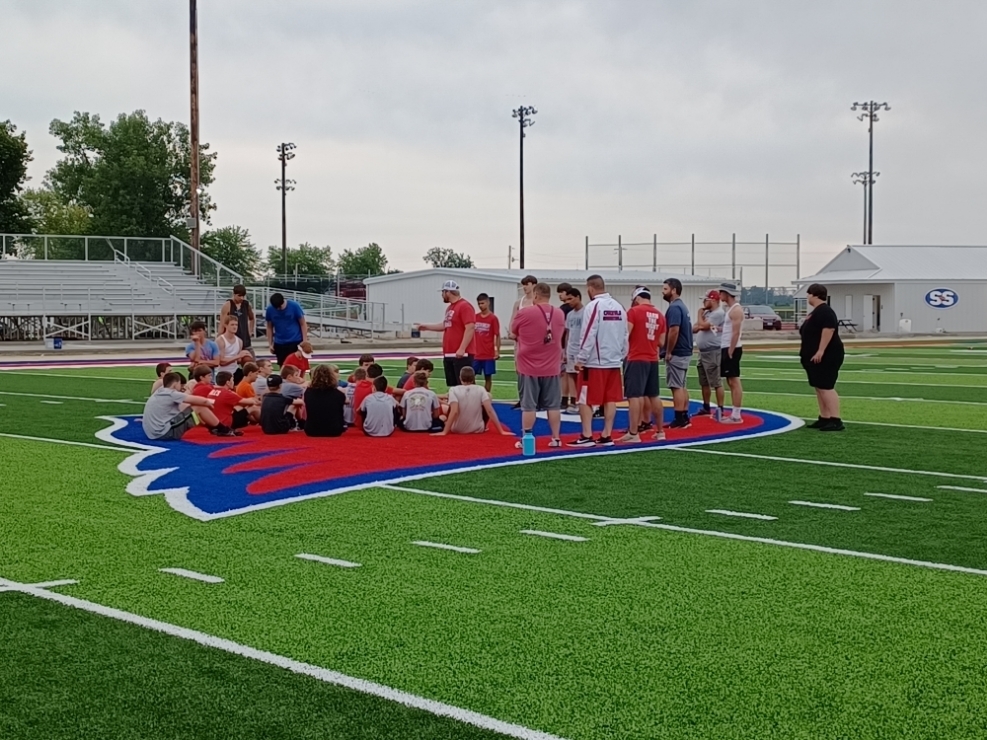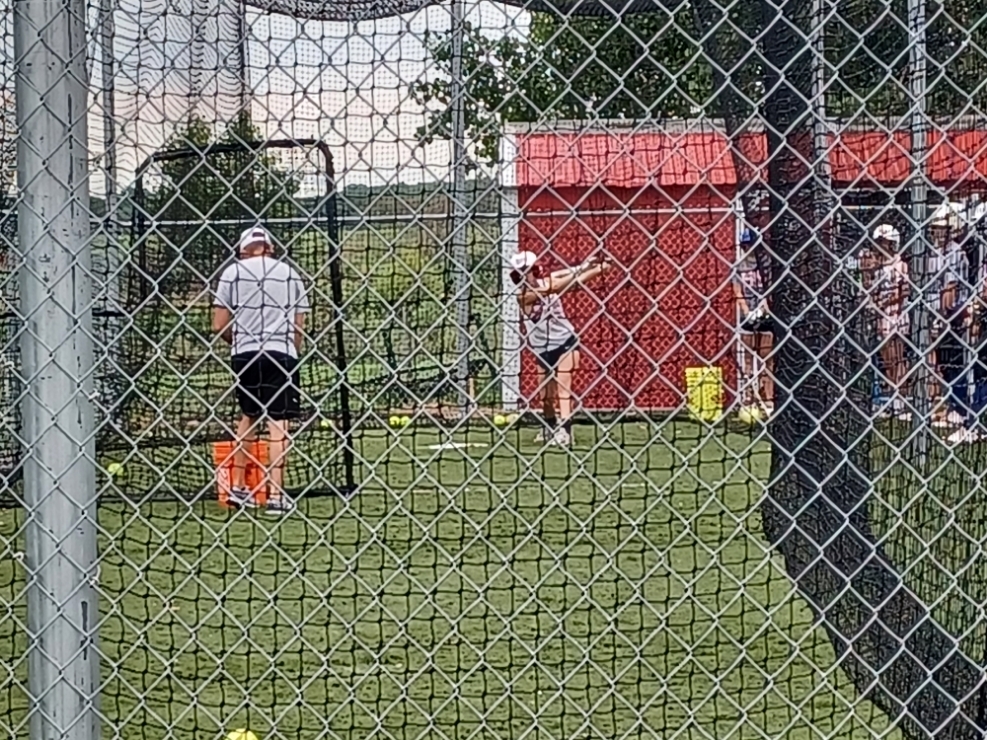 Elementary 3-6 football camp has started.
It's A Great Day To Be A Cardinal!!!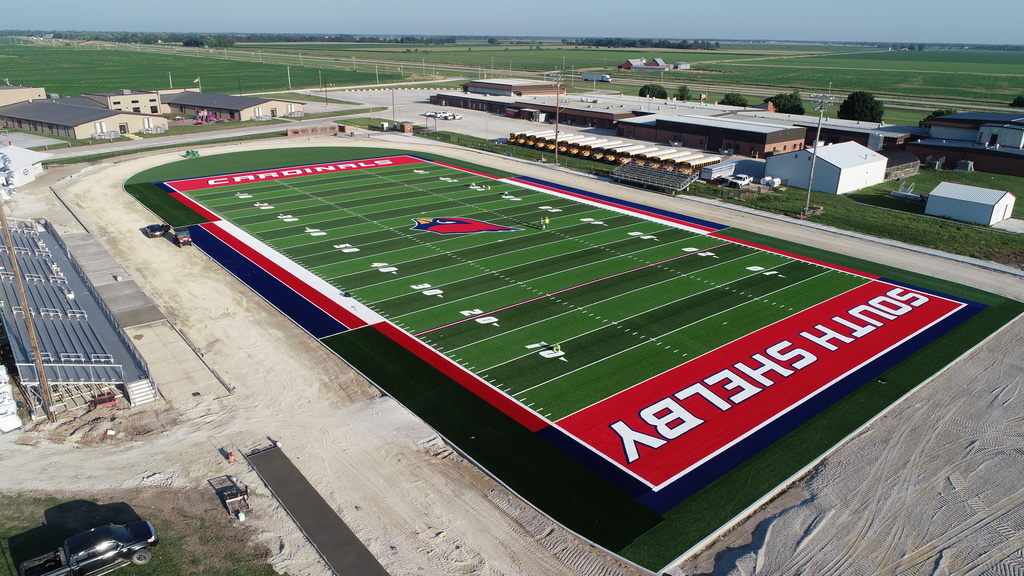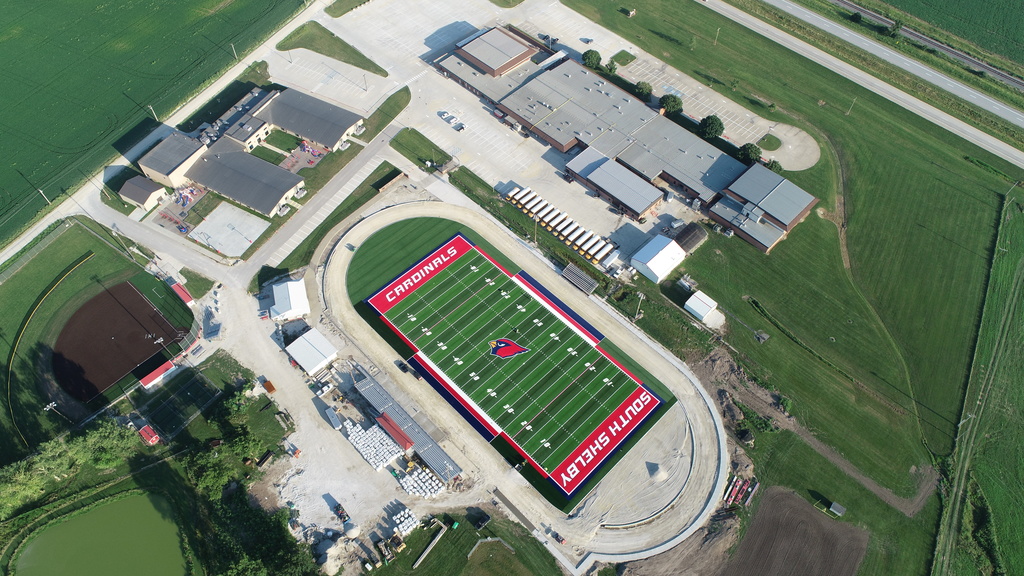 Turf has begun.

Congratulations to the Scarlets on their performances at UDA. They are eligible for Nationals.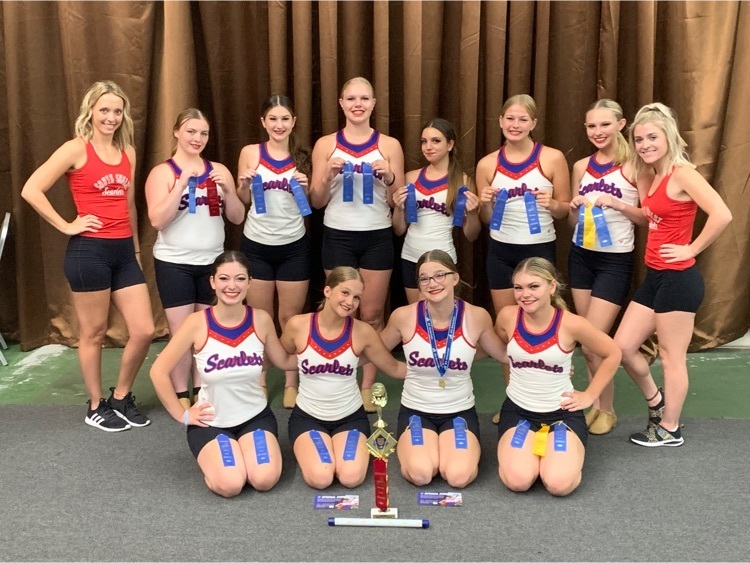 Parents: As we look forward to the start of the 2022-2023 school year, we want to remind our Cardinal families that the Shelby County R-IV School District will be providing all basic school supplies for all students PK-12. Parents will need to provide a backpack, gym clothes, and any extra supplies your children may need.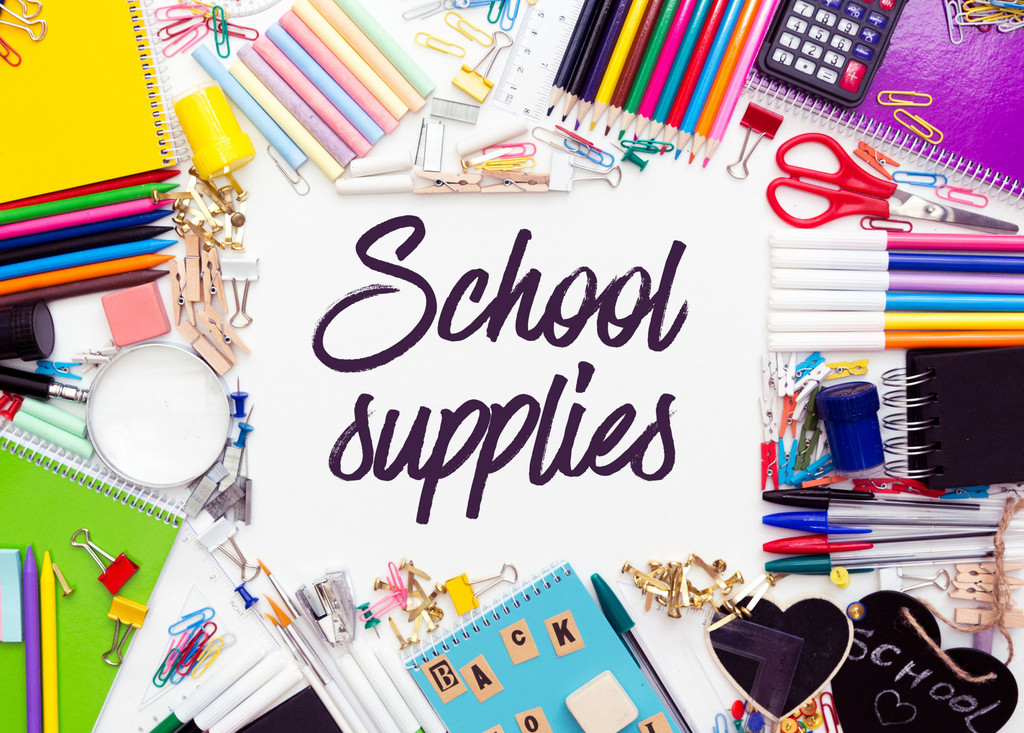 Reminder from Nurse Fohey: If you have a student going into 8th or 12th grade, please be sure his/her/their immunizations are up to date and records are sent to the school.

It's a busy day at South Shelby. Thank you to Scobee Powerline Construction, Macon Electric Coop, Northeast Power, City of Shelbina, City of Clarence, Holman Construction and ATG.