Don't forget! The Elementary Christmas Program is this Thursday, December 8th at 7:00pm in the High School Gym. The program will also be live streamed on the district's Facebook live. Hope to see you there!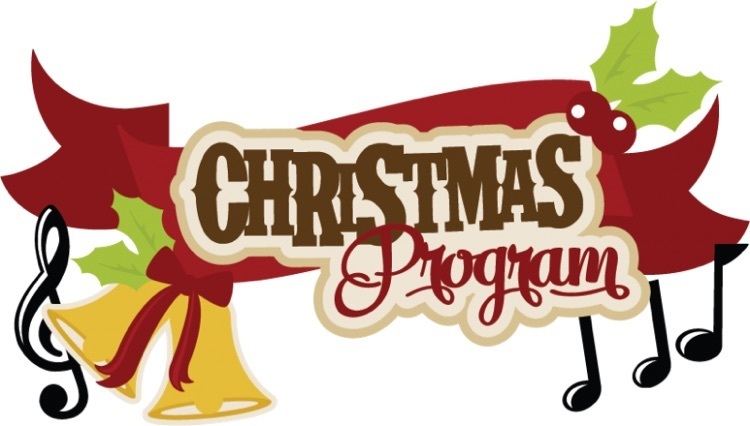 Ladybirds win 72-10 over Paris.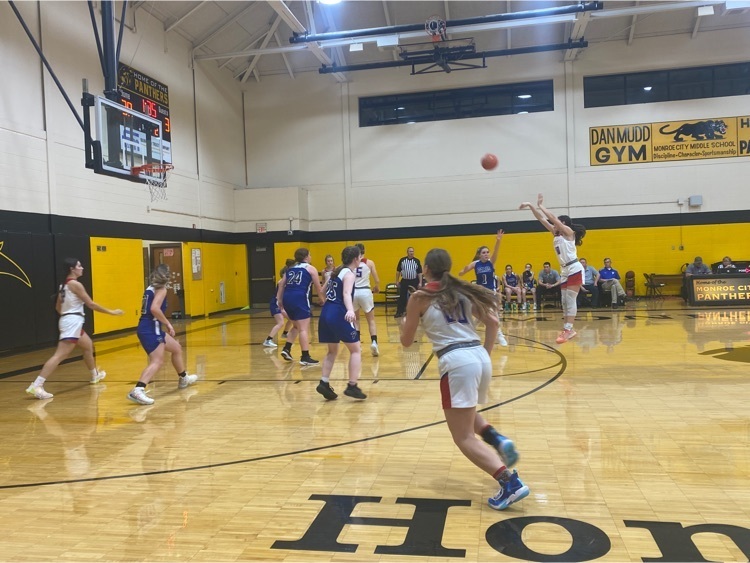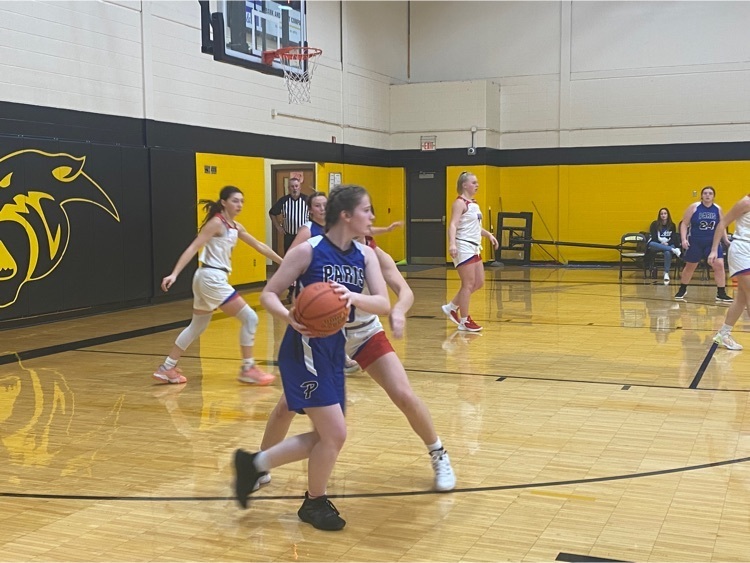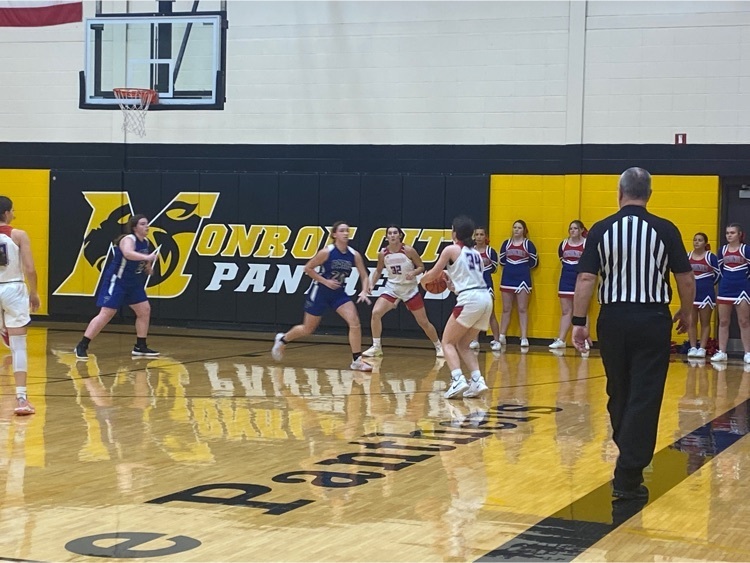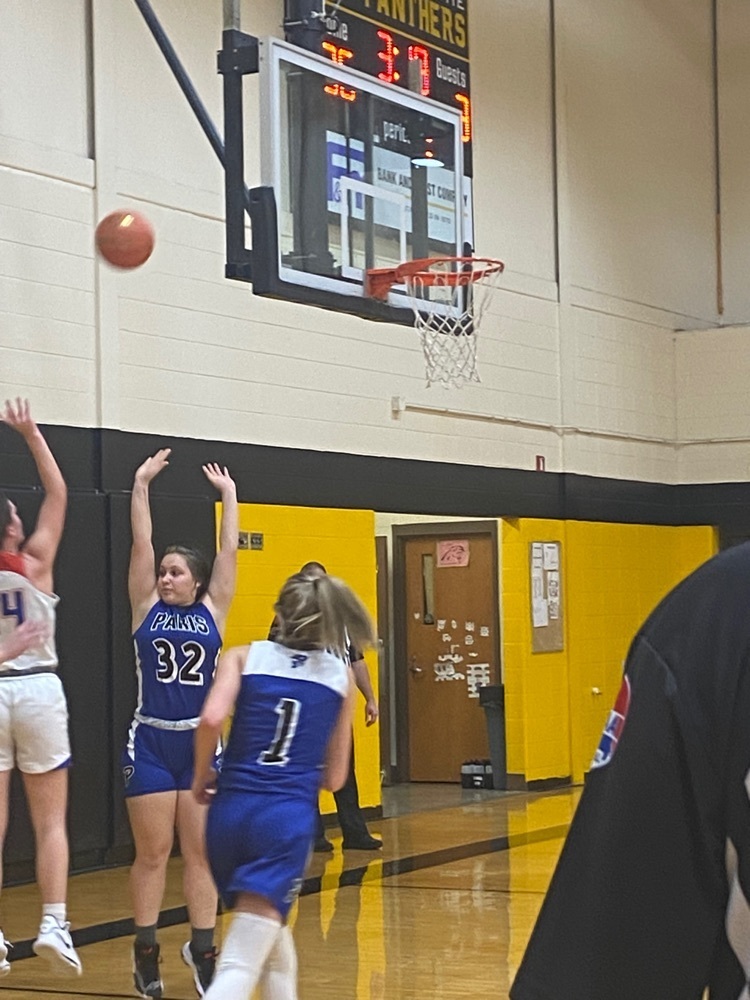 Wade had nice weekend raiding the library. Looks like Mrs. Wood has a mess to clean up.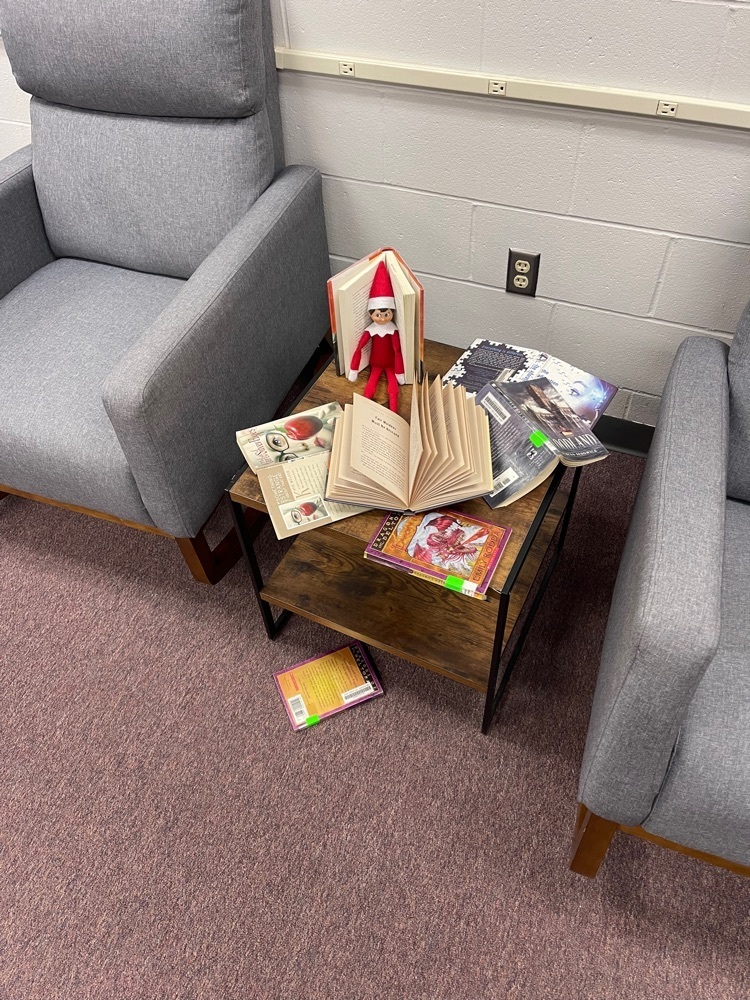 Measuring bones 🦴 (including a REAL skeleton) and creating our very own shoe molds 👟 in Science Club today!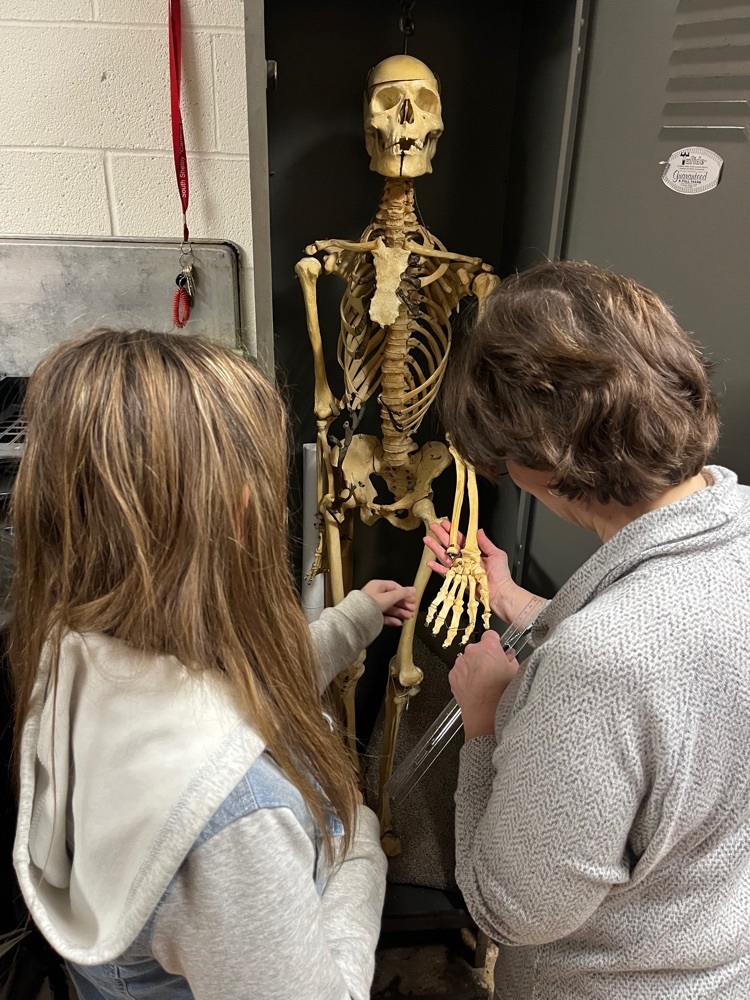 Thank you to the following Insurance agencies for providing a pizza party to the winning classes who raised the most money for the coin drive! American Family Insurance- Shelly Yost Hawkins Insurance- Jeff Werr Farm Bureau Insurance- Clint Chandler Shelby County Mutual Insurance- Lordeen Van Houten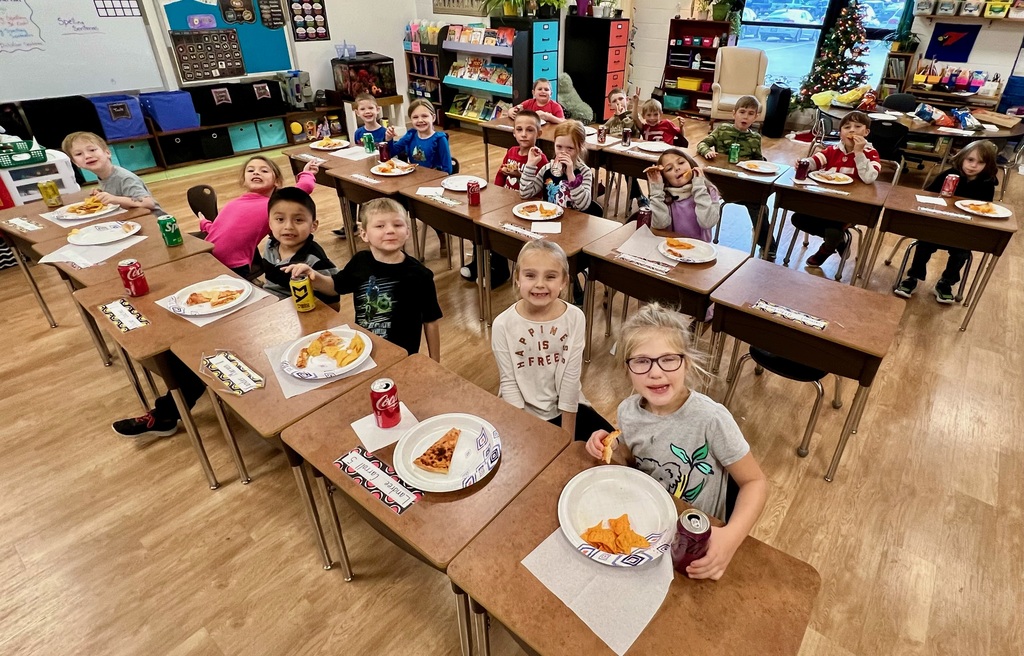 More Honor Choir Pictures including Genet Walz, a SSHS representative.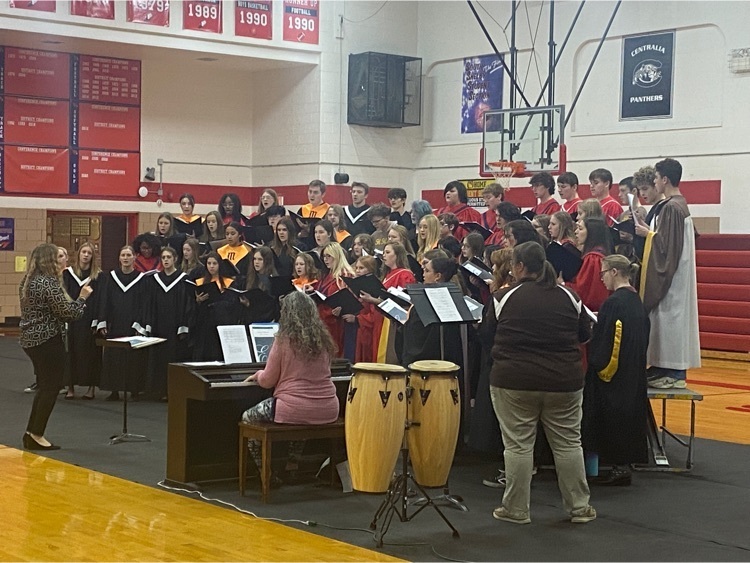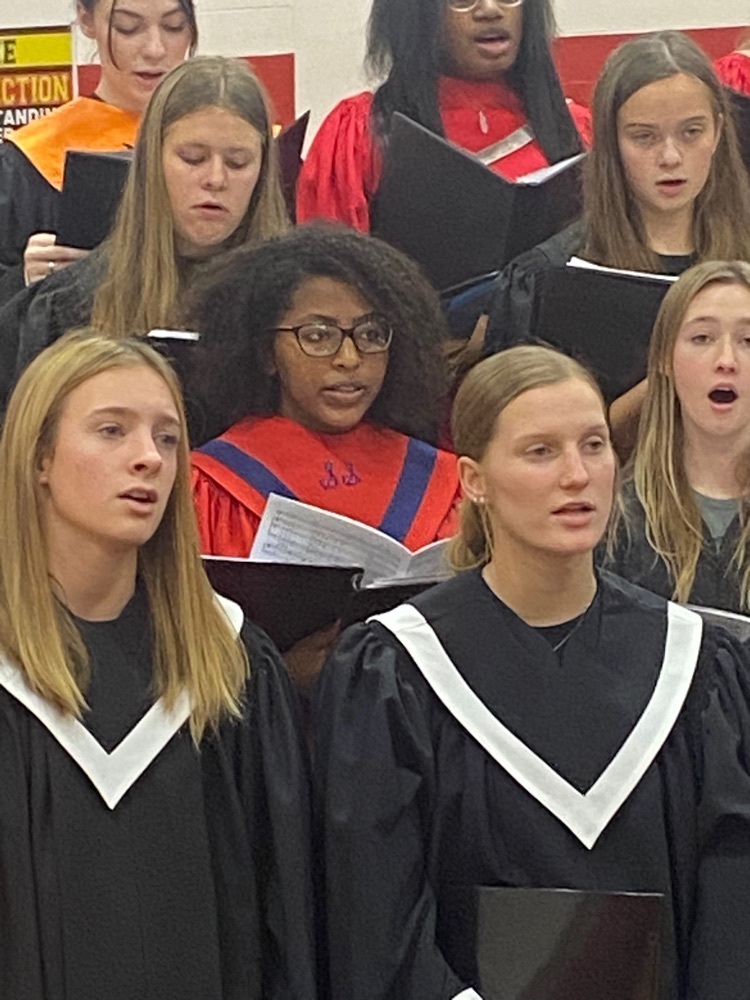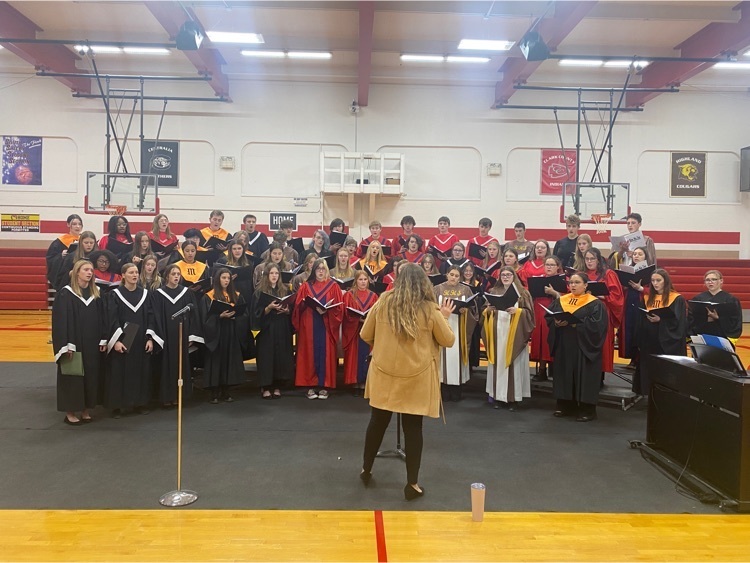 Here our the SS Representatives. Charly Garrison, Abigail Lootens, Genet Walz, Victoria Escamilla, Larissa Larrick, Lillian Paluch, Ami Sizemore, Asher Kolars, Corbin Martin, Case Ratliff, and Keidryn Saunders.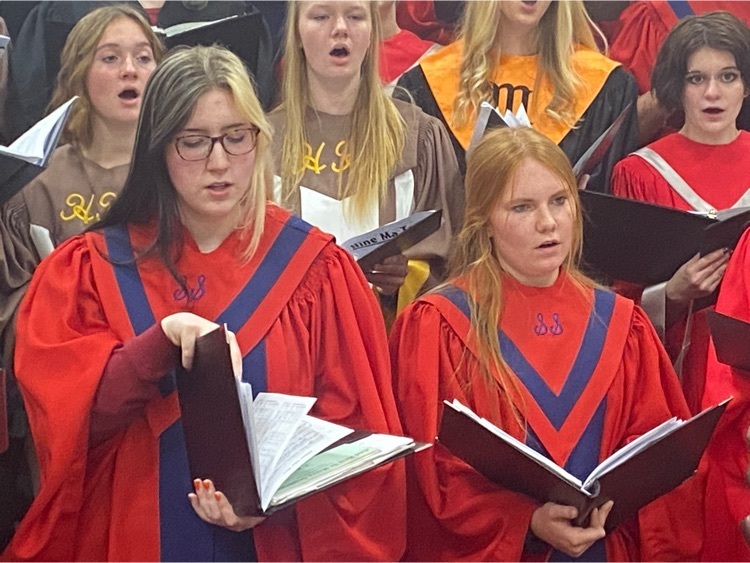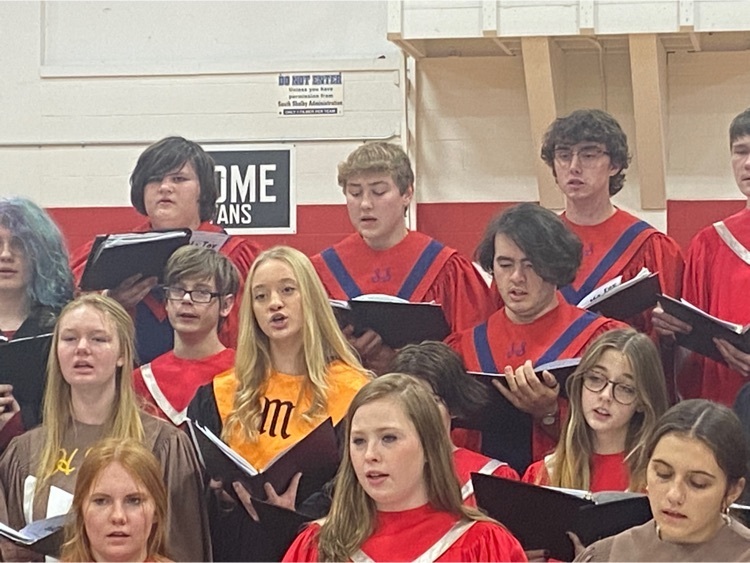 Great to have the CCC Honor Choir.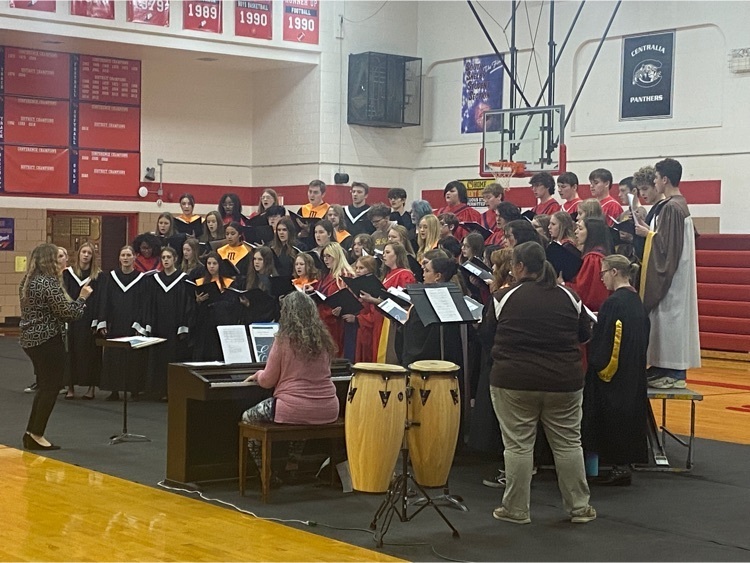 Quick reminder from the nurses: There are a lot of illnesses within our school district and community right now. Please help us out by keeping your child home until he/she is fever free(less than 100°) without the aid of medication for at least 24 hours. Please do the same with vomiting/diarrhea episodes(wait 24 hours from latest episode before returning him/her to school).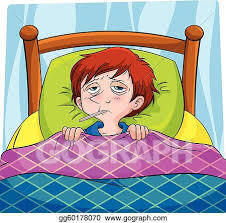 8th grade Intro to FACS covered the importance of hand washing today in class, followed by a quick lab to demonstrate how washing your hands with just water doesn't get the germs off.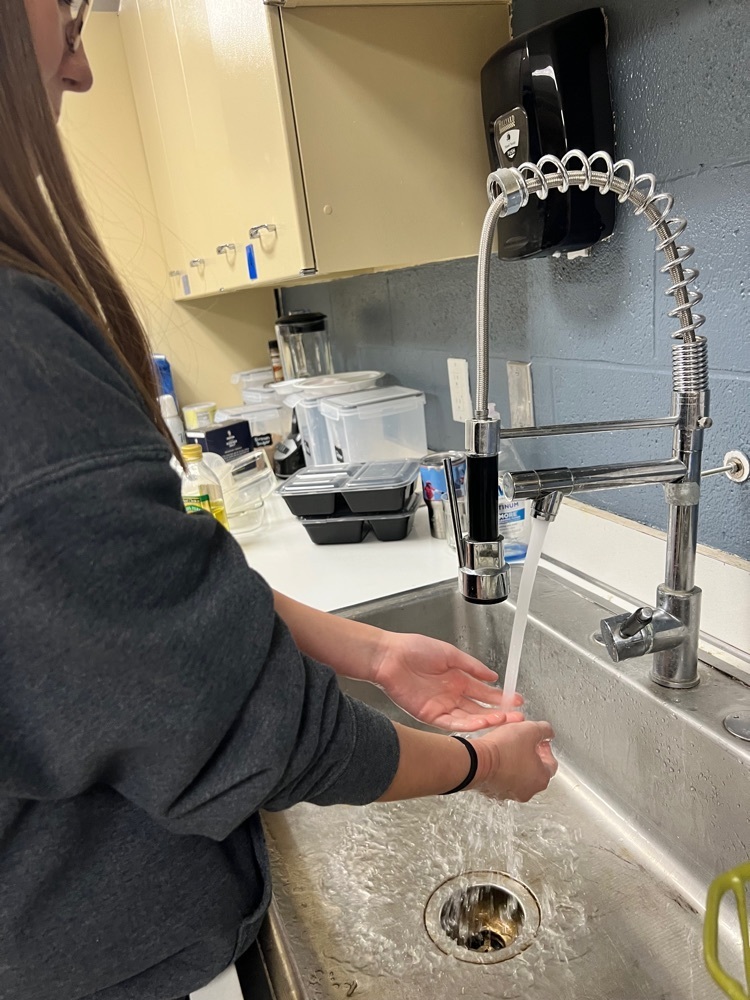 Reminder- The JV basketball games at Mark Twain will start at 5:30 tomorrow night.
Come support the Ladybirds tonight as the 98th Annual Monroe City Tournament kicks off!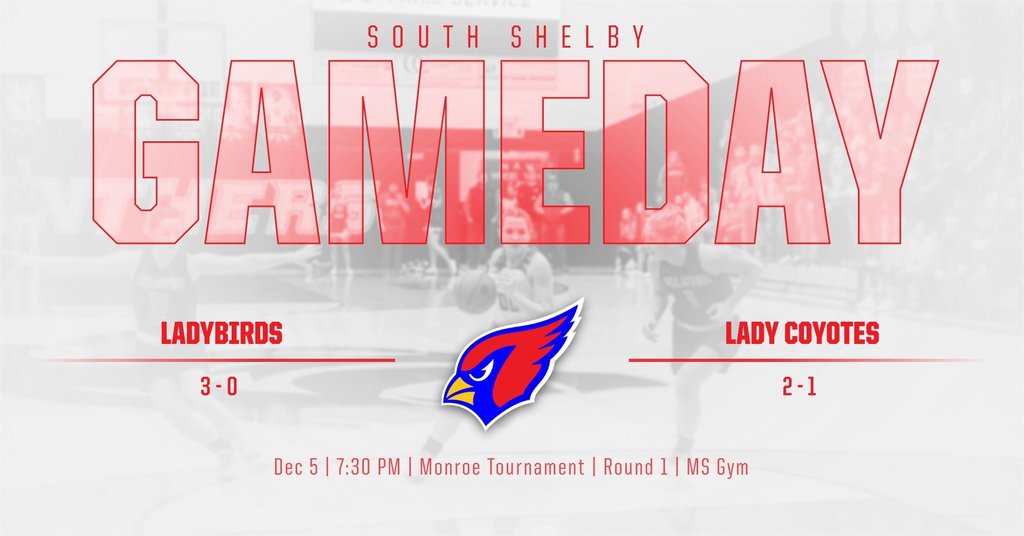 Congratulations SSMS Boys Tournament CHAMPIONS!!!!!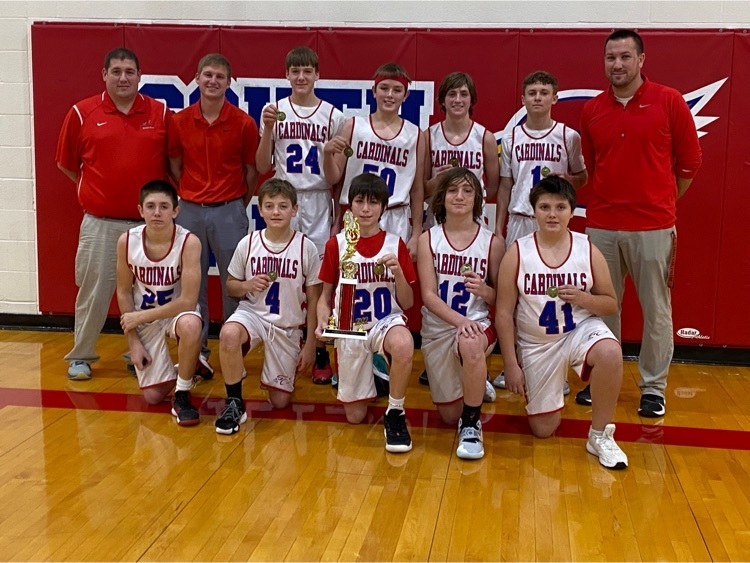 Boys Championship Game South Shelby - 44 North Shelby - 29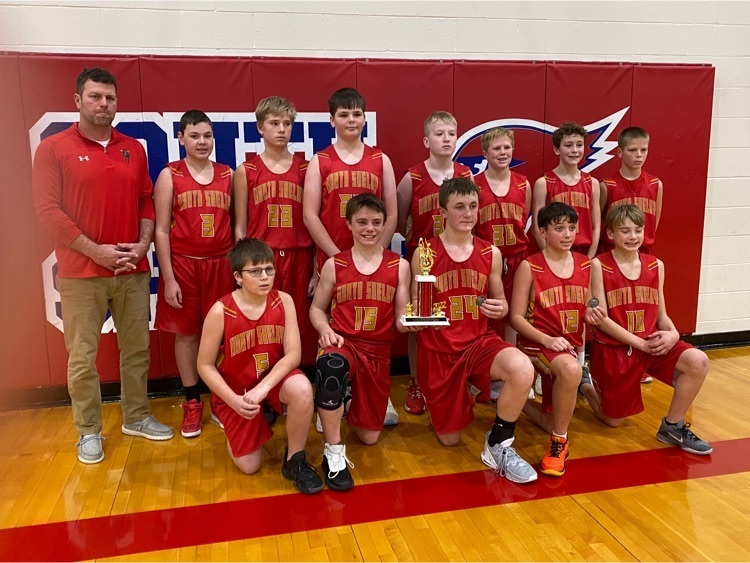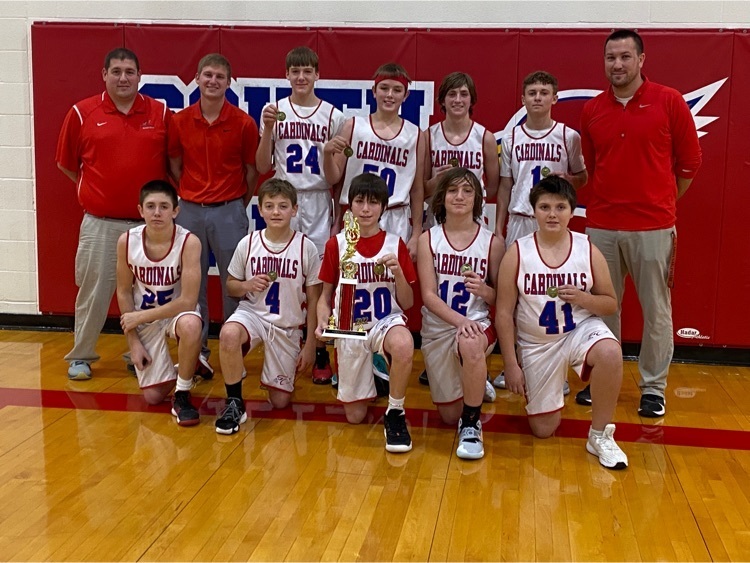 Girls Championship Game South Shelby - 16 Holy Rosary - 18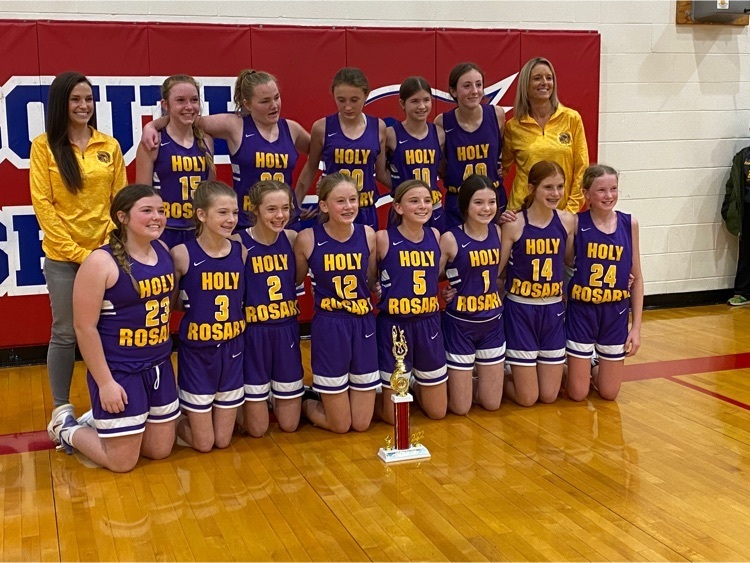 Boys 3rd Place Game Knox County - 43 Holy Rosary - 15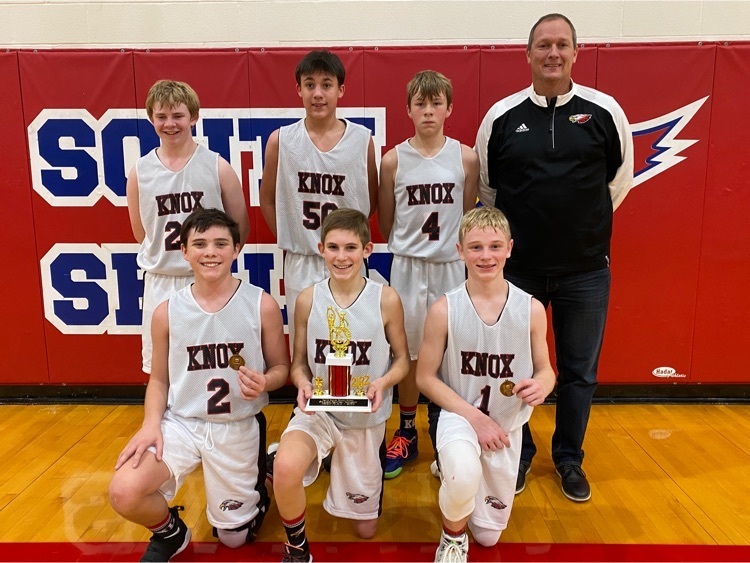 Girls on the Run 5K Day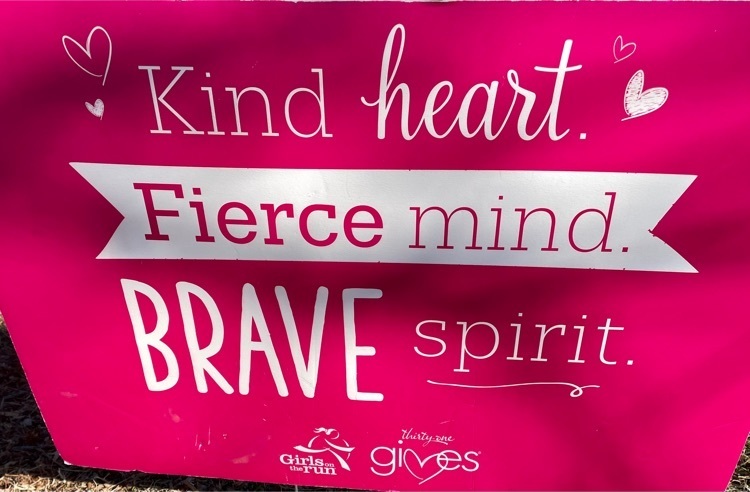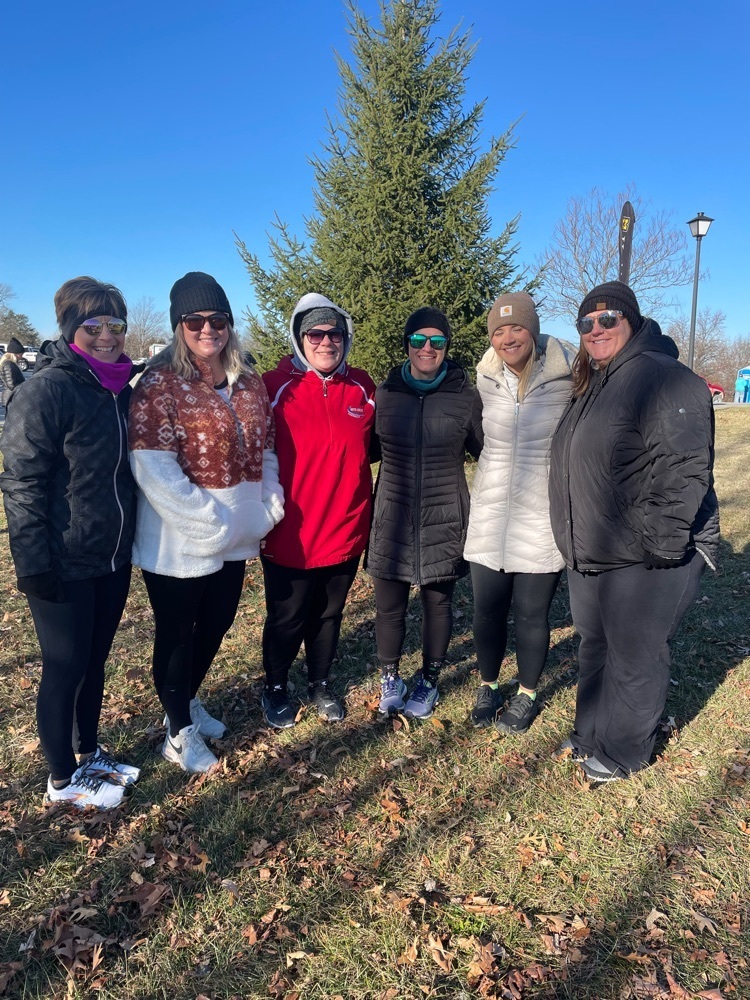 Girls on the Run