Congratulations to Kaiden Pool on earning 💯% on his Algebra II Evaluate Test.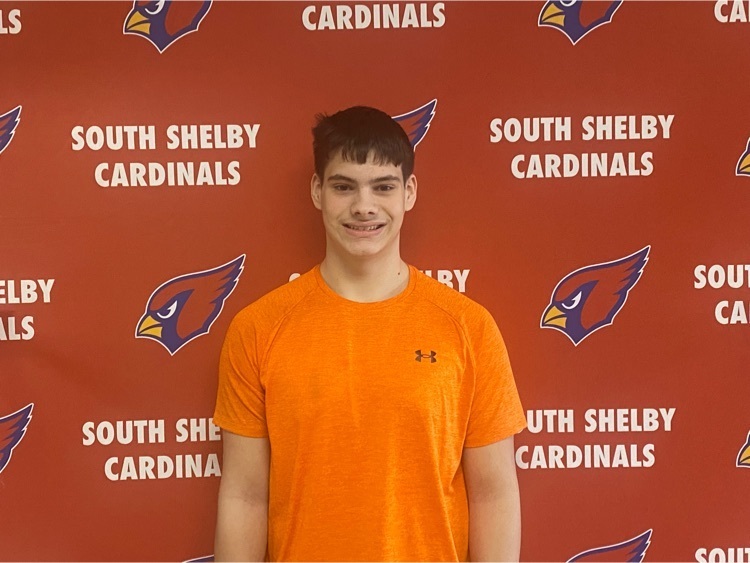 Senior Spotlight: Carly Robertson Carly Diana Robertson, will be a 2023 graduate of South Shelby High School, is the daughter of Tassie and Chad Robertson. She is the sister of Tyler and Quinten.  My favorite activity to do with her family is going on vacation. My favorite childhood activity is spending all my time with my gma :). I enjoy working out and going on nature walks . If I had one wish it would be to have a world of just love & no hate. After High School, I plan to attend Paul Mitchell to pursue her dream in aesthetics.  The person I admire the most is my mom. She's always been right by my side. I strive to be as kind, thoughtful, and hard-working as she is.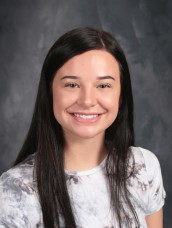 7th grade science students witnessed how temperature affects the density of water.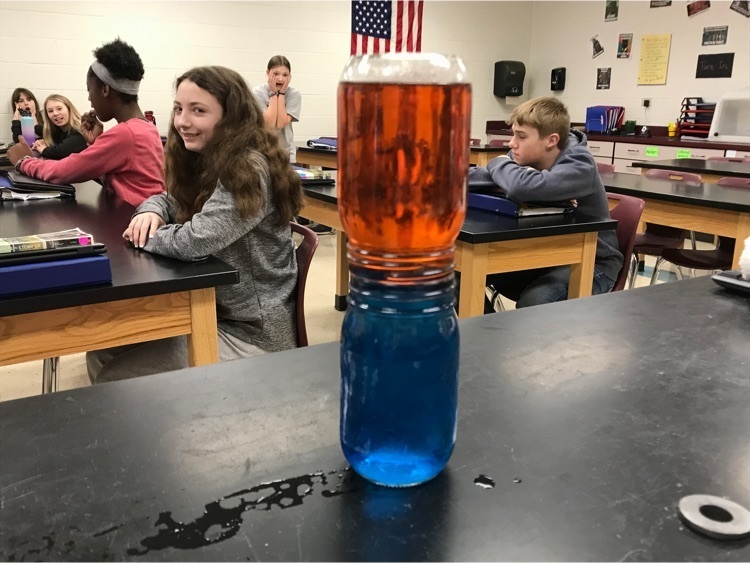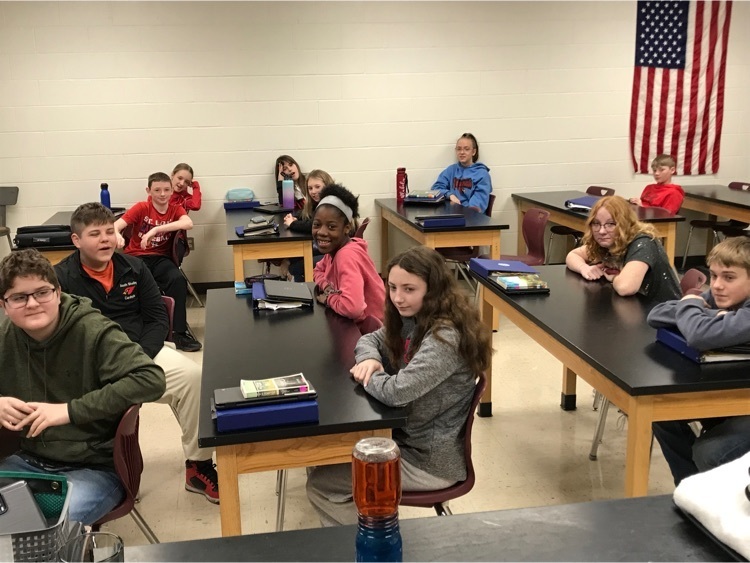 7th graders experiencing hasty pudding and sunny side up eggs after researching recipes from the 1800's.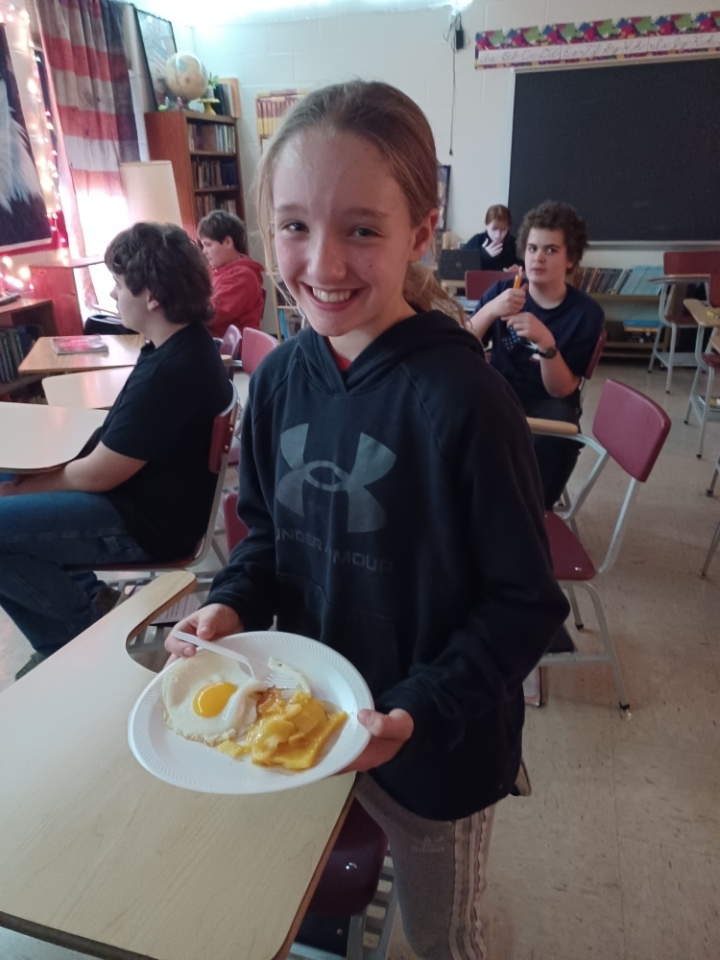 Jessie DeVore teaching 8th graders about her coon hunting experiences. Jessie relates her experiences with those of Billy, in Where the Red Fern Grows. Jessie brought her World Champion black and tan hound, Jo Jo, as well as the equipment and tools she uses on her hunts. She talked with the students about how family and faith will help them accomplish their goals. She also encouraged the students to set goals, and to believe in themselves. Determination, perseverance and hard work will lead to success.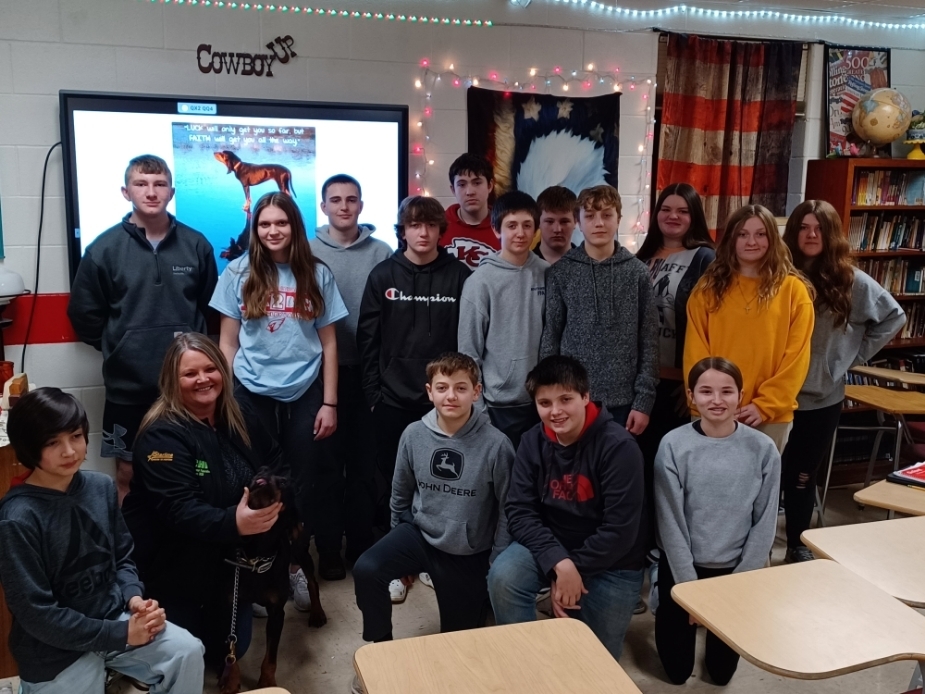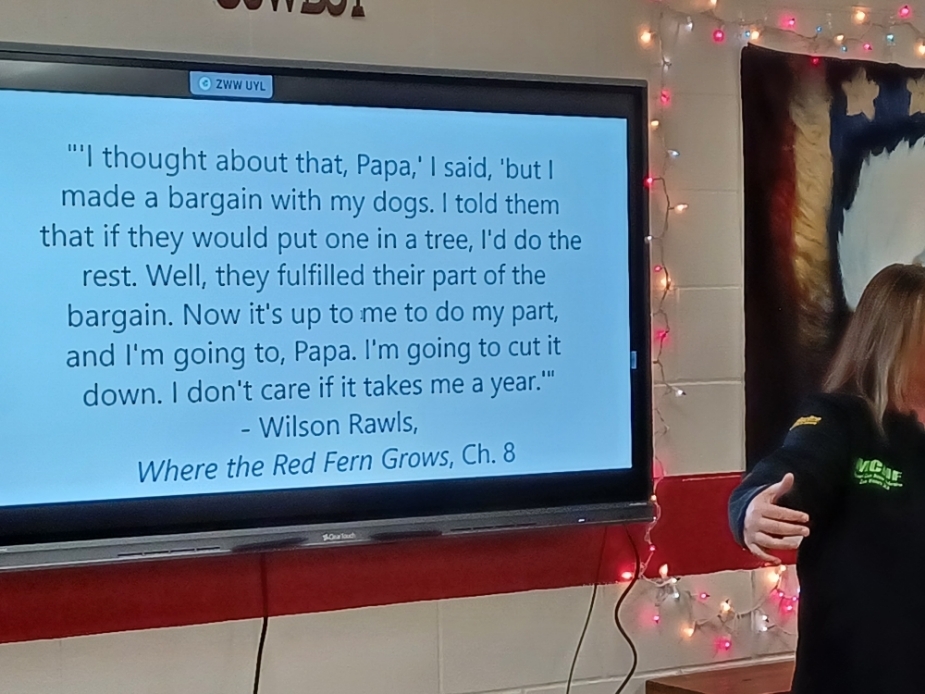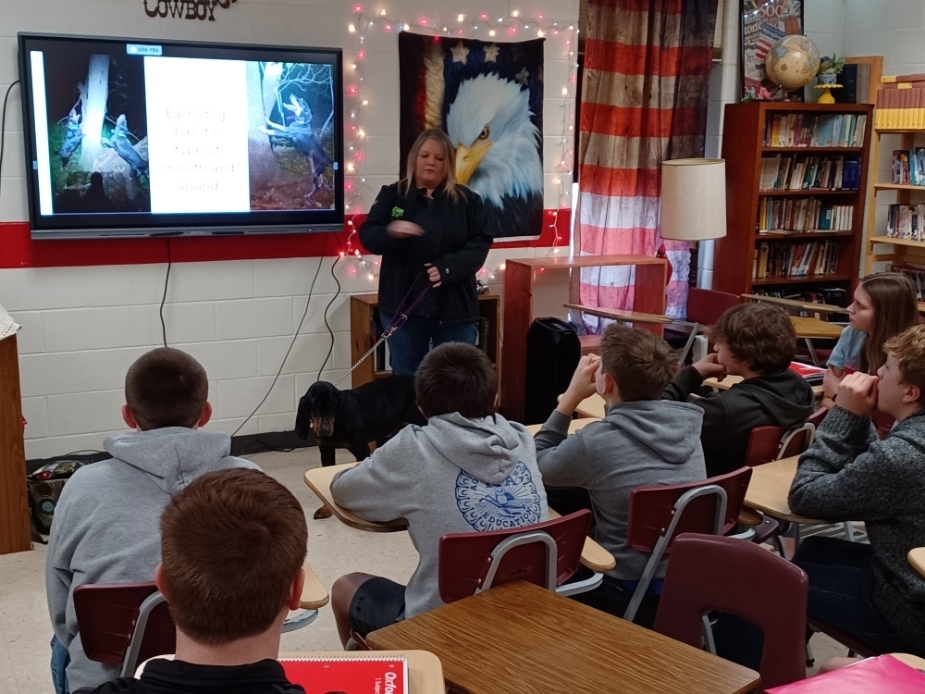 Jasmine stopped by to show Grandma how beautiful she is in her cap and gown. Senior 2023.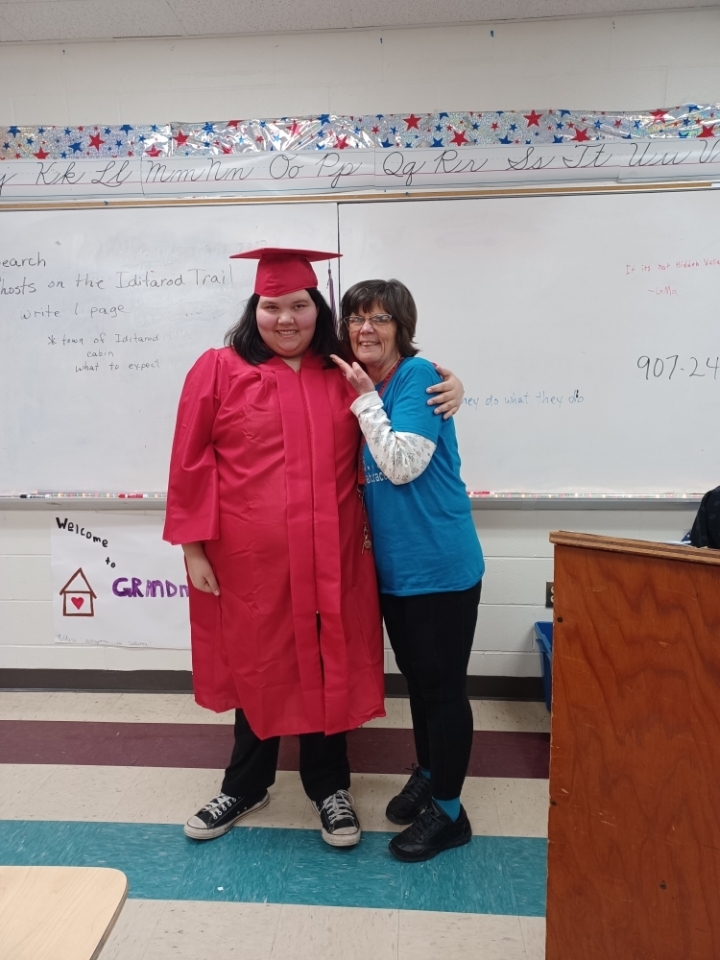 7th graders learning the countries of Africa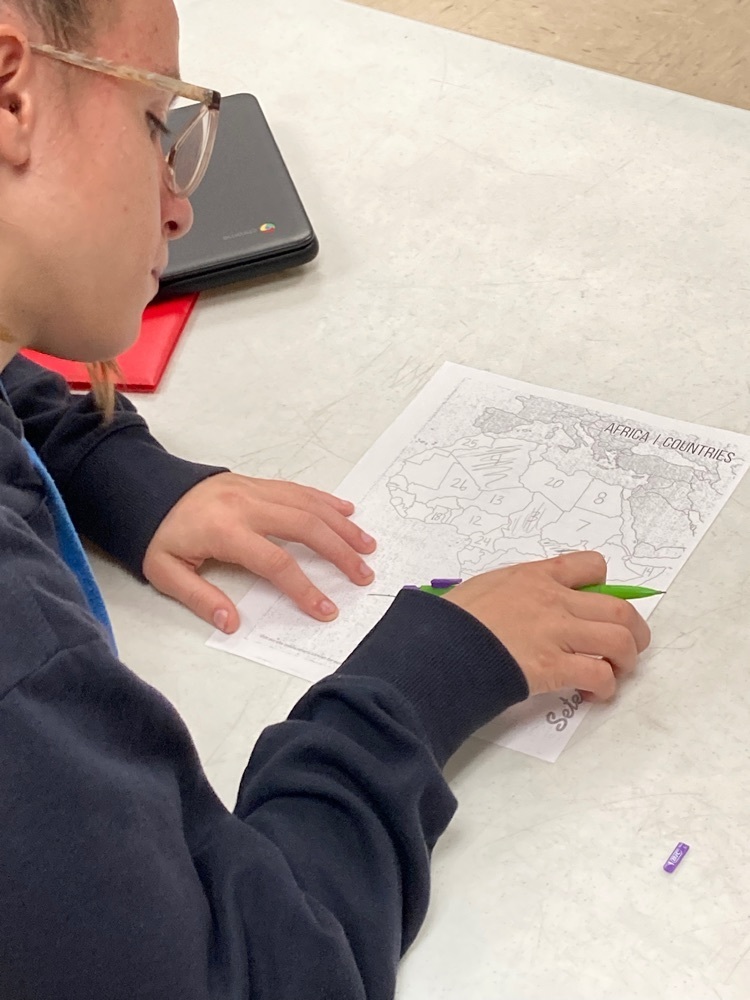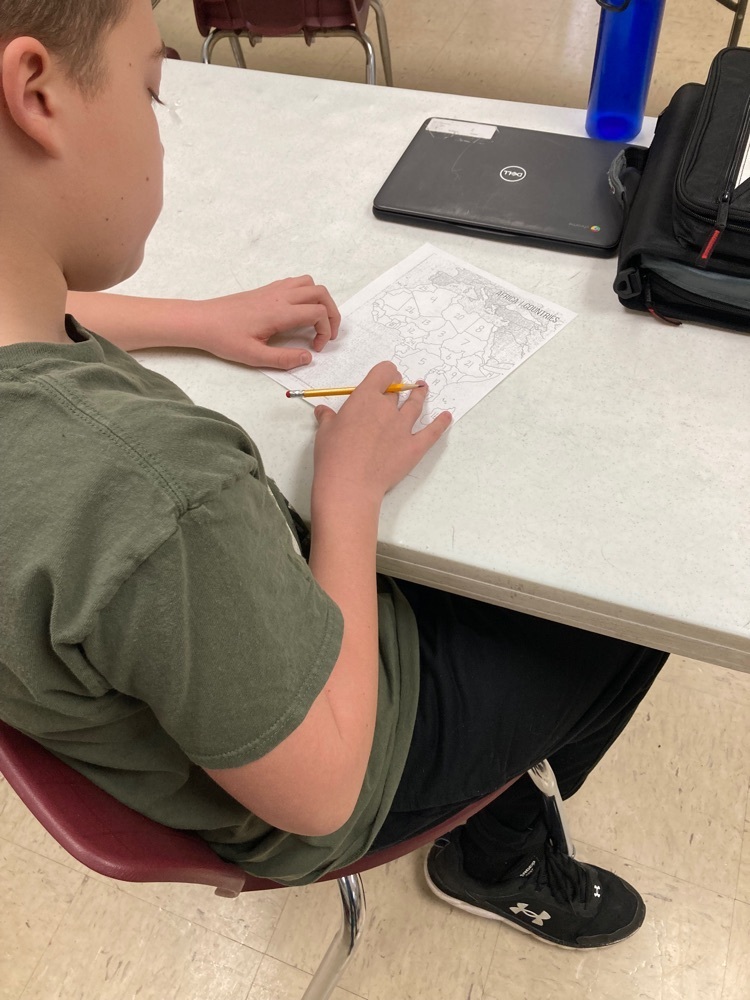 Senior Spotlight: Trey Countryman Trevon Quinton Countryman, will be a 2023 graduate of South Shelby High School, and is the son of Amanda Hanlon. He is the brother of Eli Carter. My favorite activity to do with your family is poker night. Activitie involved in: FBLA, FFA ,Enviormental club, Football, Basketbal,l Basebal,l Golf,  Attend United Methodist Church in Shelbina, Shelby county food pantry volunteer The activity that I enjoy the most is golf, because it teaches you to become mentally displine. My favorite High School Memory is when the baseball team went to Ole Miss for a team camp. The class that I enjoyed the most is American History because it exposed me to how much america has changed throughout time. Outside of school I enjoy hanging out with friends , playing poker, and playing sports. If I had one wish it would be to end hate. After High School, I plan to attend the Univeristy of Central Missouri for Aviation (Professional Pilot). The person I admire the most is my mom because she sacrificed so much to put us in the position we are today. She taught me how to believe in myself and to always strive for better. The teacher that had the most influence on me is Coach Gunterman because he has always has held me to a high standard and has pushed me to become the best version of myself. The one thing I will miss most about South Shelby High School is enjoying Ms. Chasneys' Cookies with the "Lunch Bunch".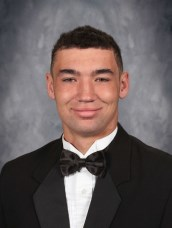 Kindergarten classes working on Reading Eggs in technology class this week!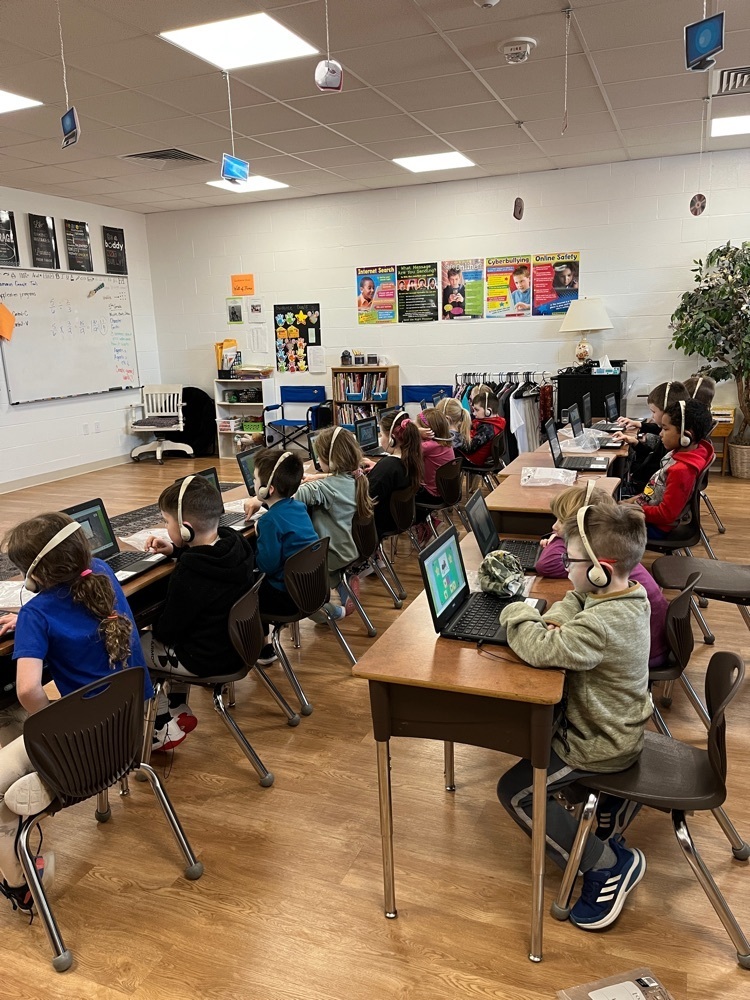 This student wants to be a teacher when he grows up and did a great job teaching about having a "lion's mentality" as part of his career project.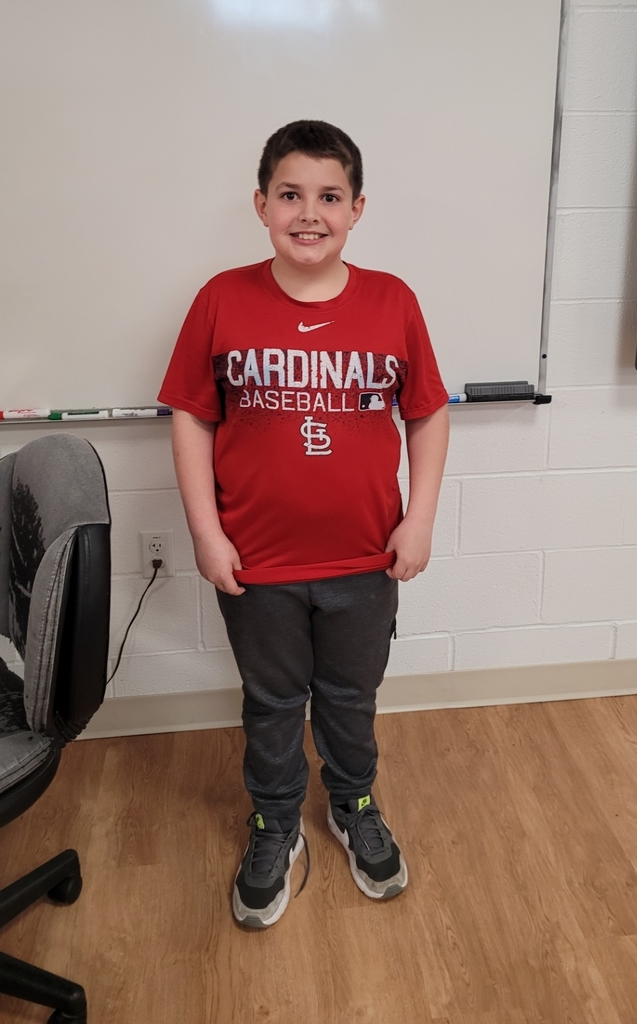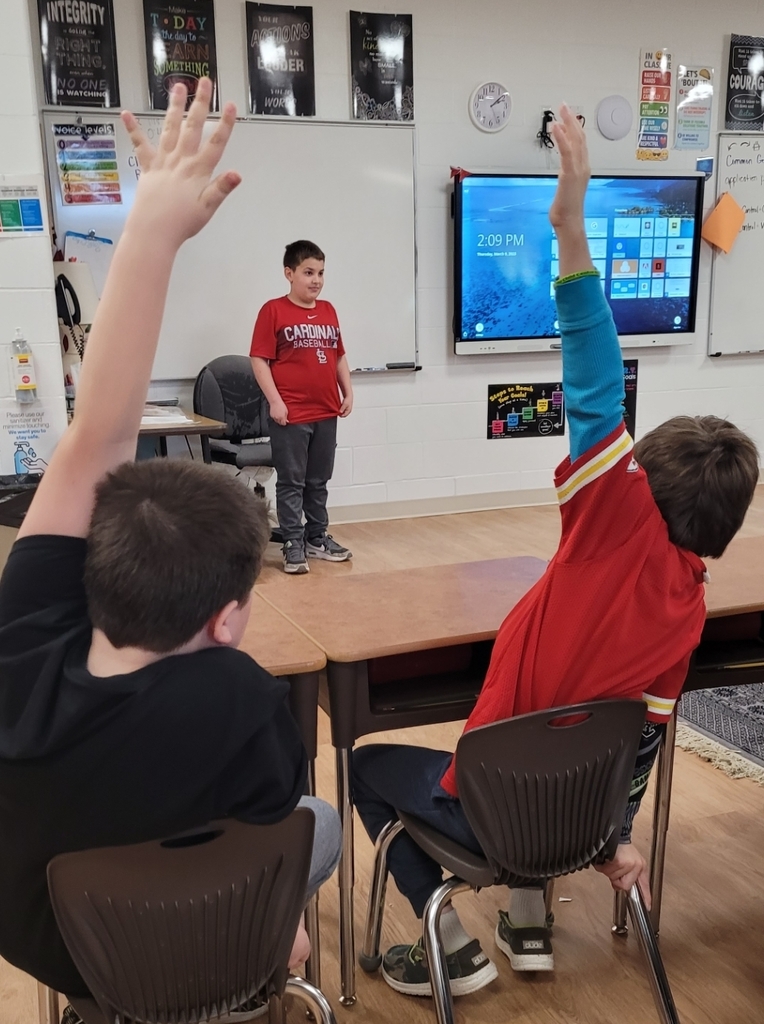 Congrats to our winner of the K-2nd grade coloring contest sponsored by Knox County Dental and Dr. Lisa Bosch of Edina.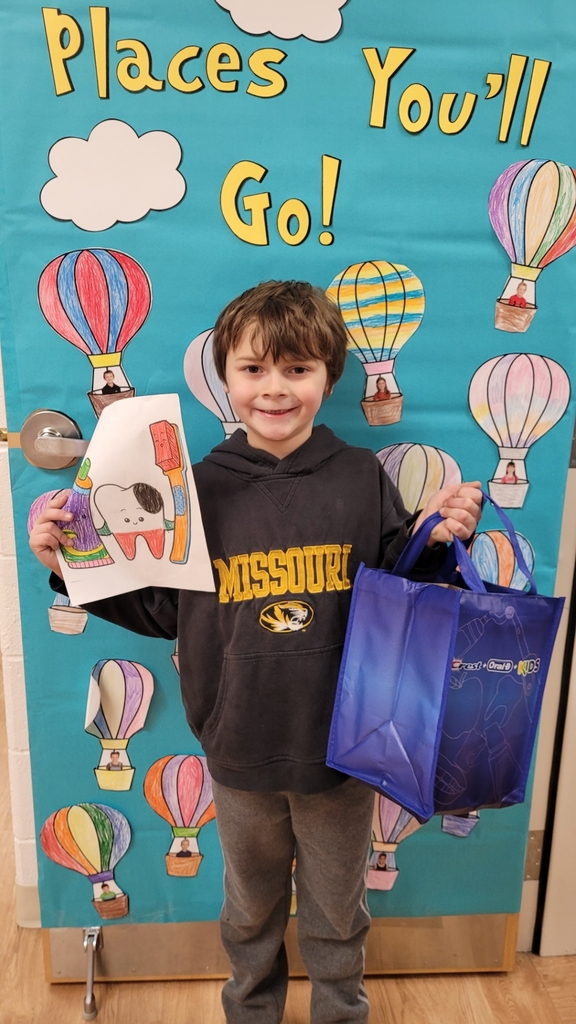 This 4th grader was able to give teaching a try as part of his career project.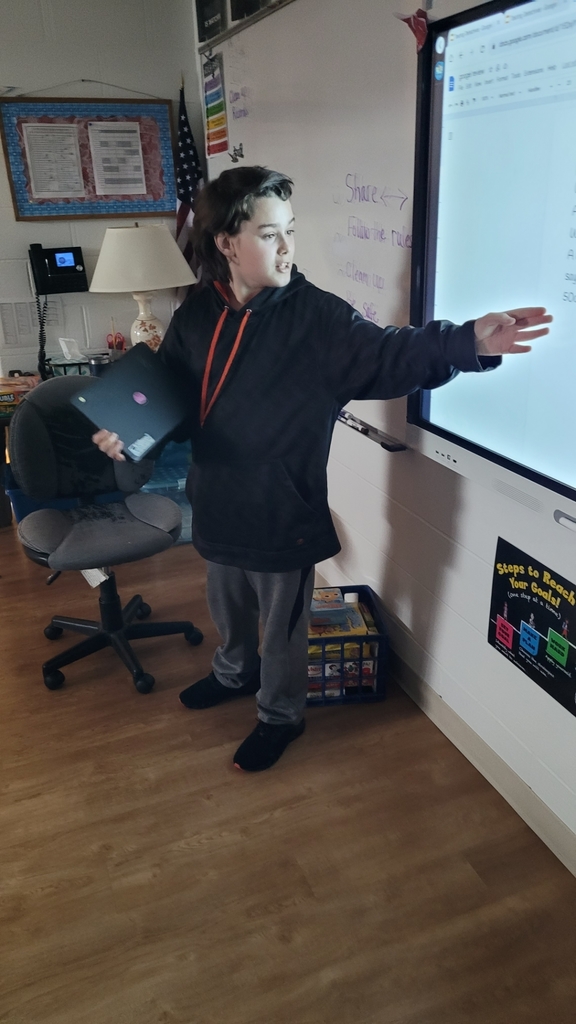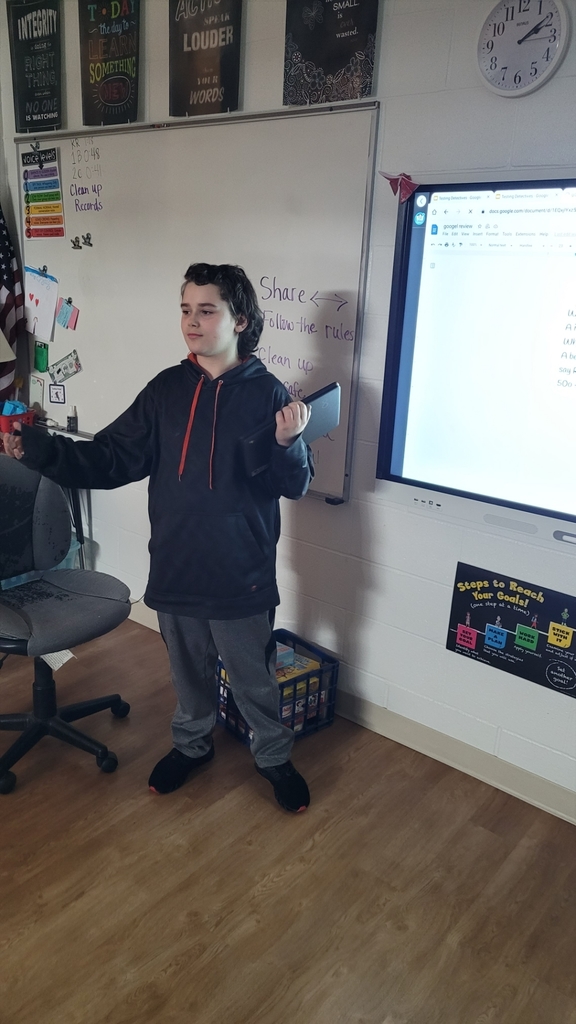 Thank you to Macon Electric for teaching our 4th graders about electricity safety today!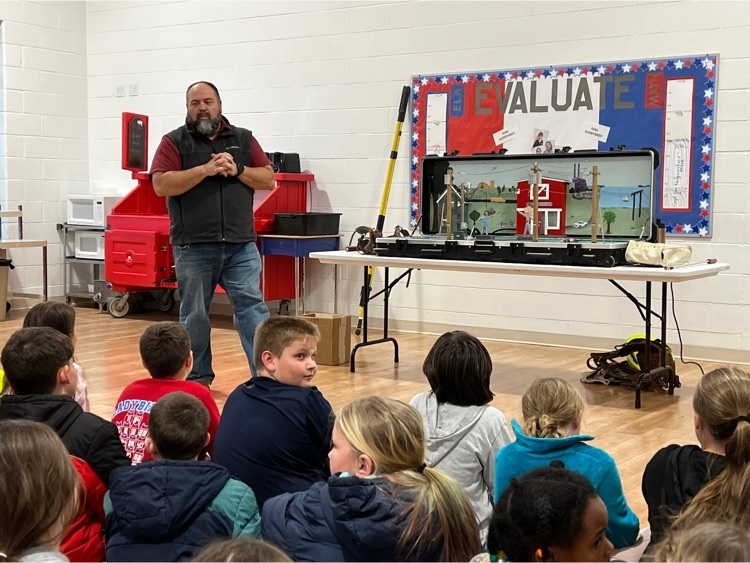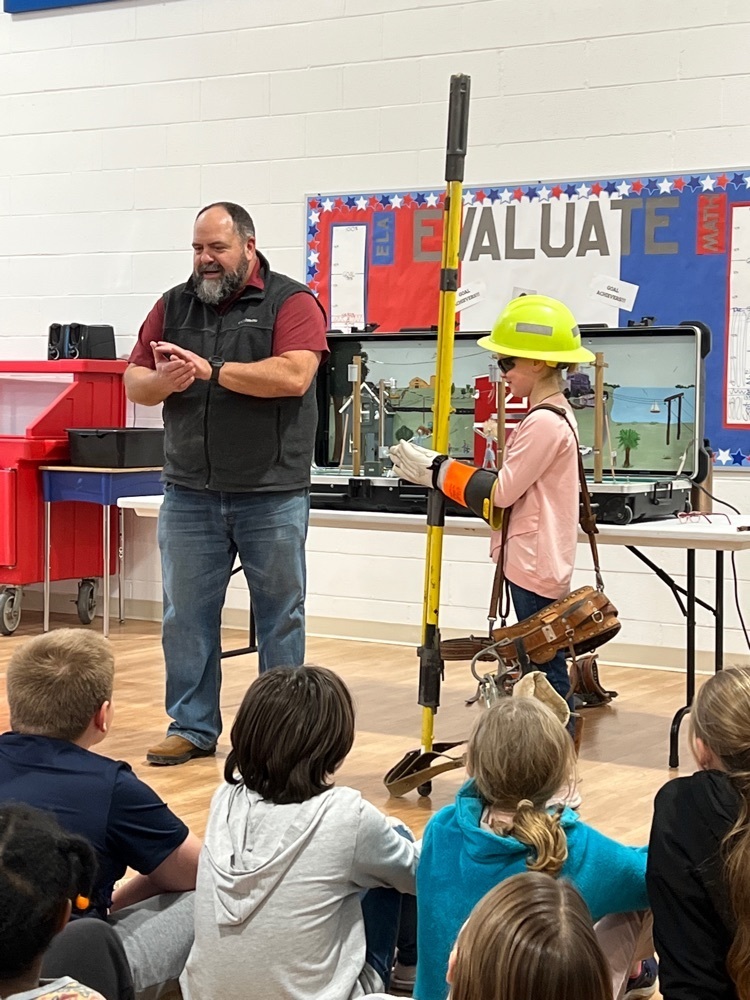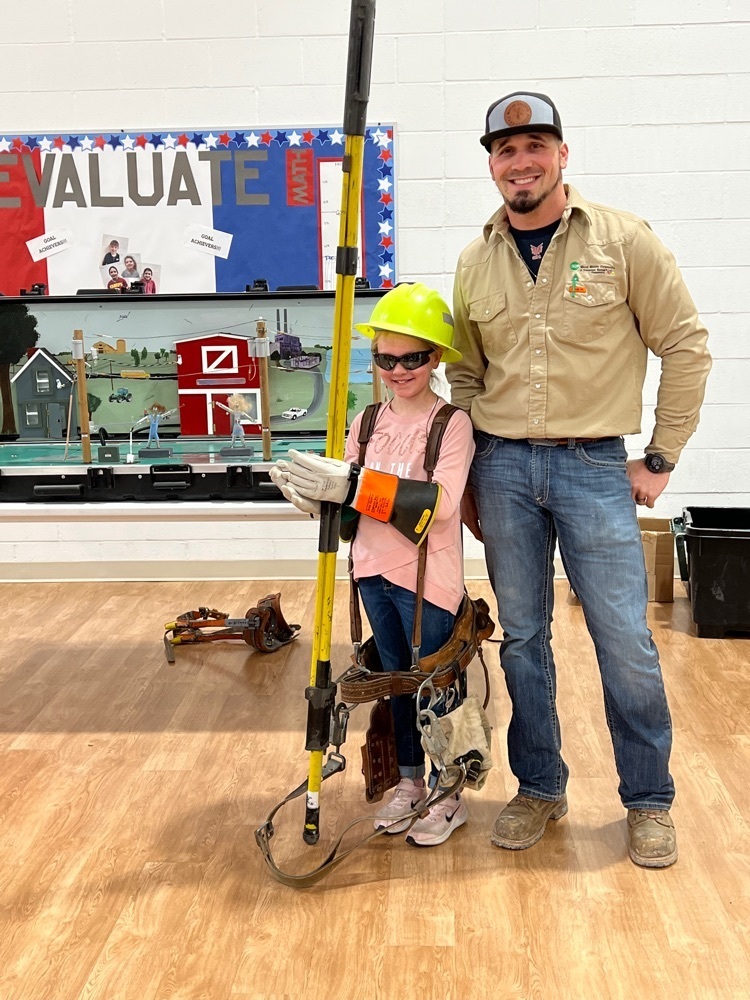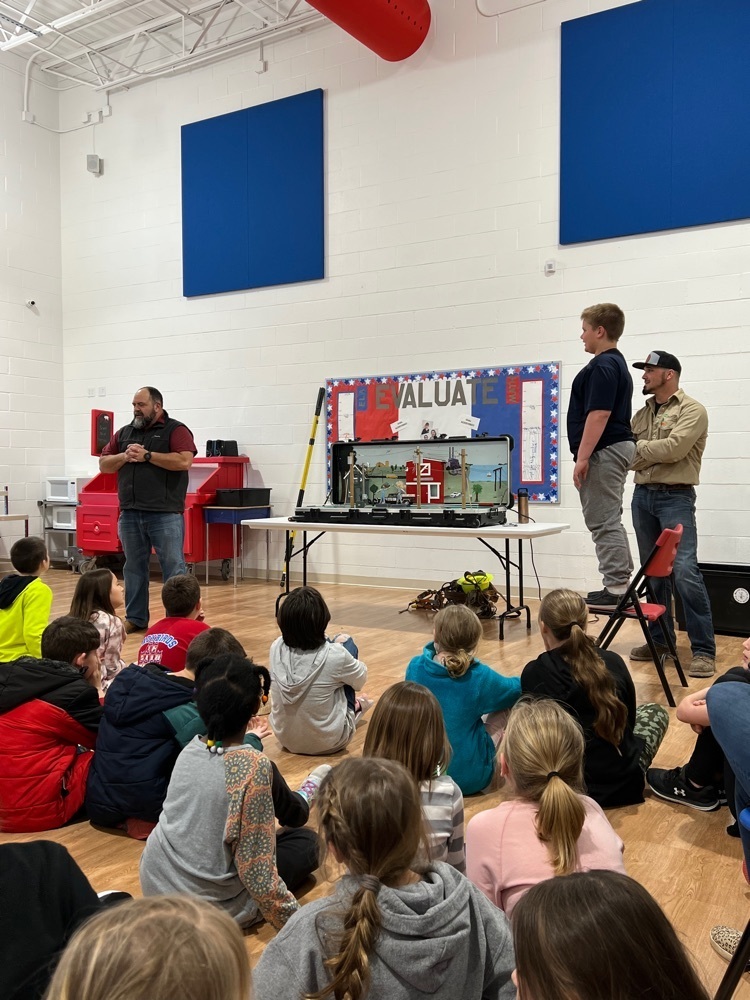 7th grade science students find the density of objects and graph the results.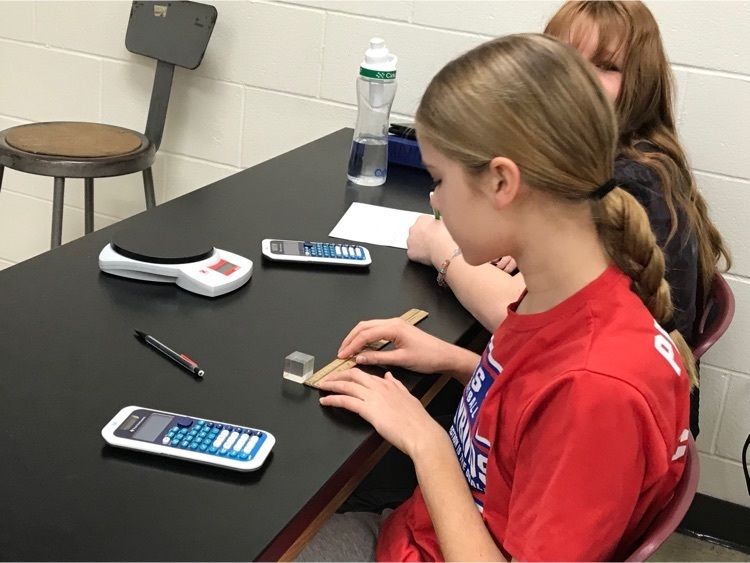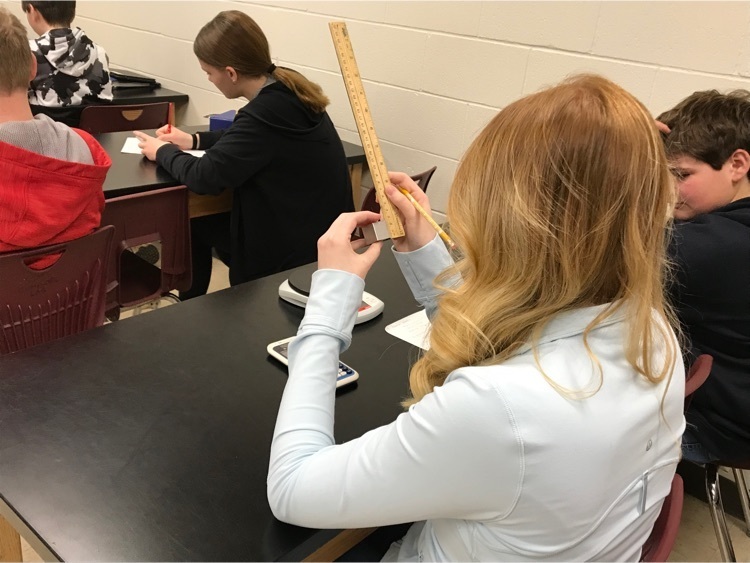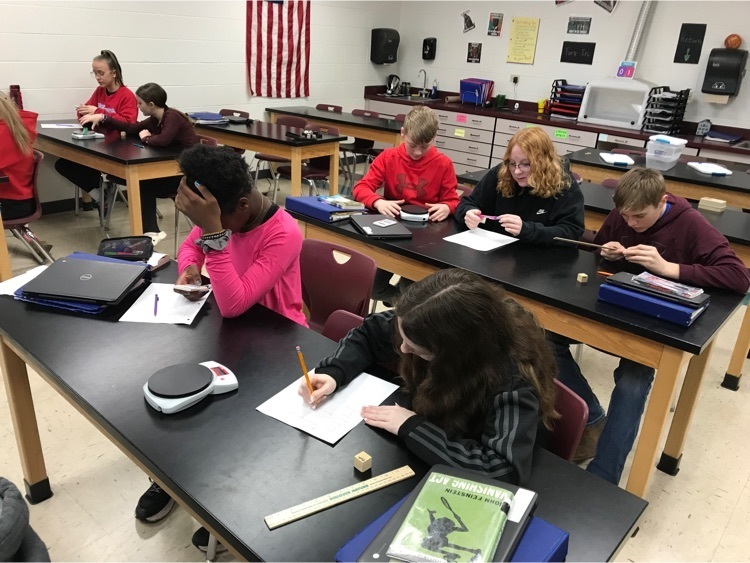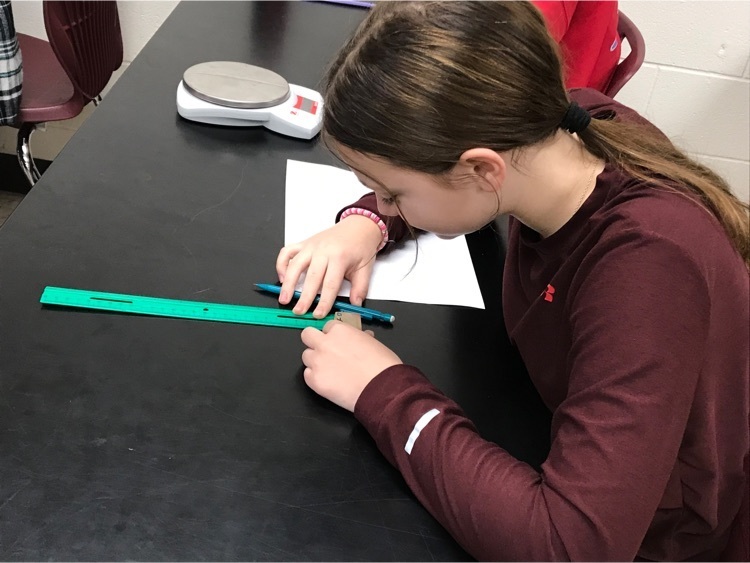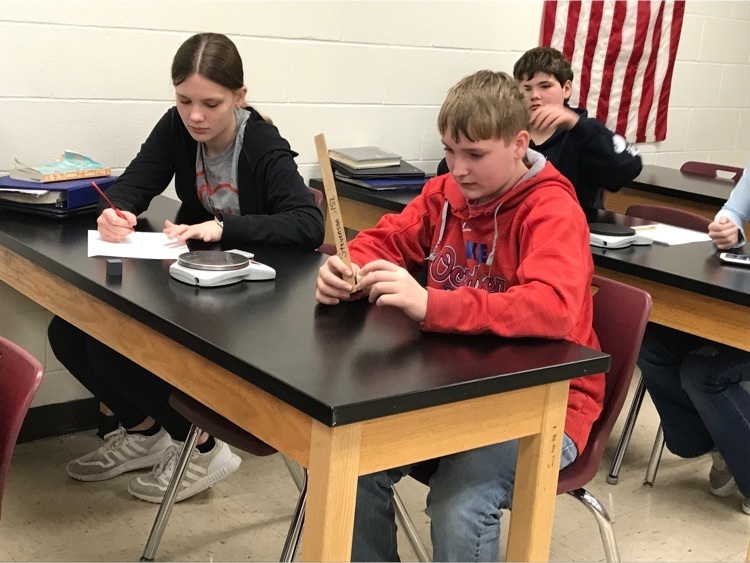 SSMS hosted the Scholar Bowl Invitational. Four other area schools participated in the event. Clark County received 1st place, North Shelby received 2nd and Brookfield received 3rd. Peyson Larrick, Louis Strayhorn, and Wyatt Weatherford made the all-tournament team. Great job!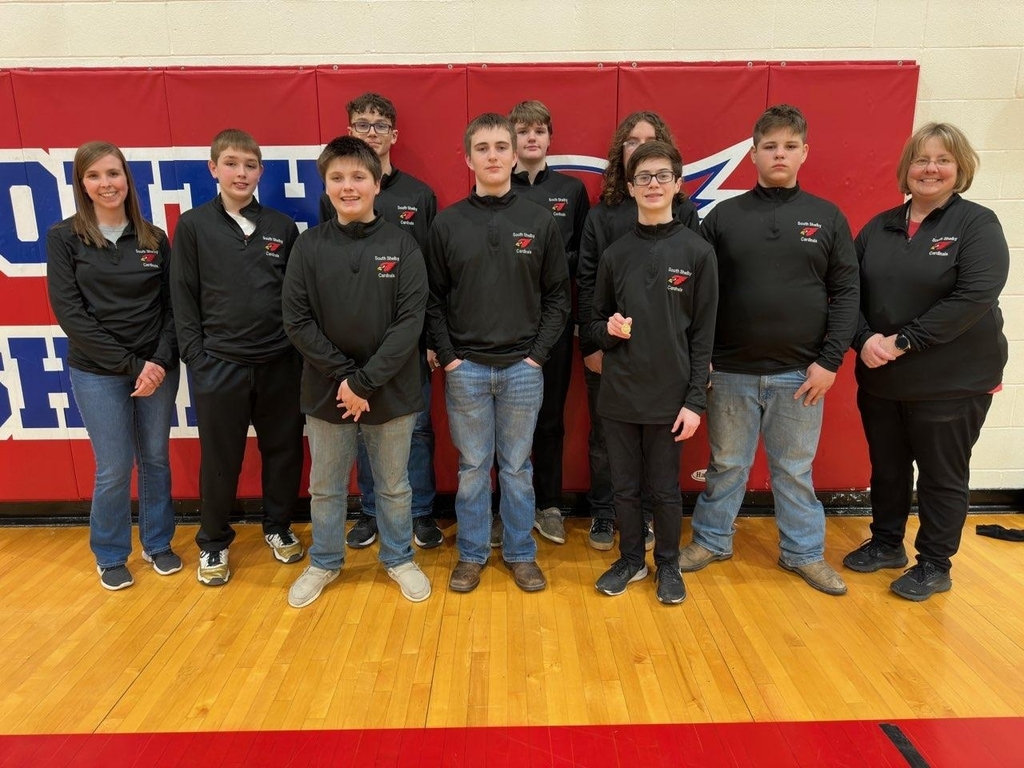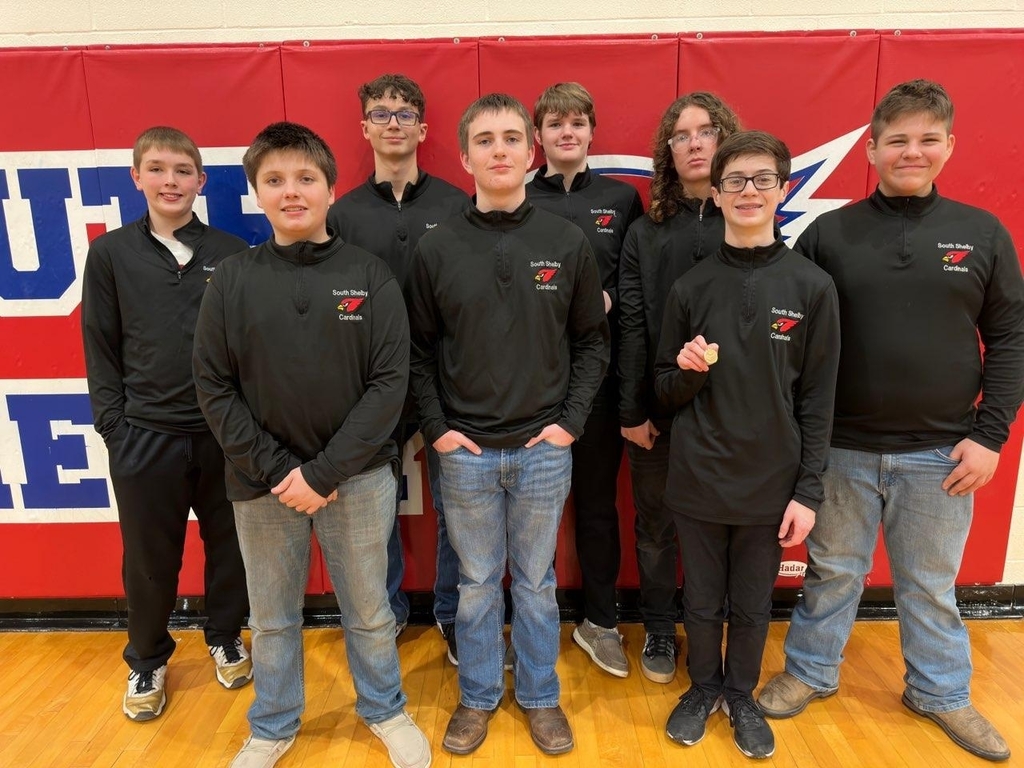 Thank you to everyone who worked so hard and spent their Friday evening making the SSMS Scholar Bowl Invitational a huge success! It's a great day to be a Cardinal!
7th graders getting pumped up for the start of The Iditarod. The Last Great Race On Earth.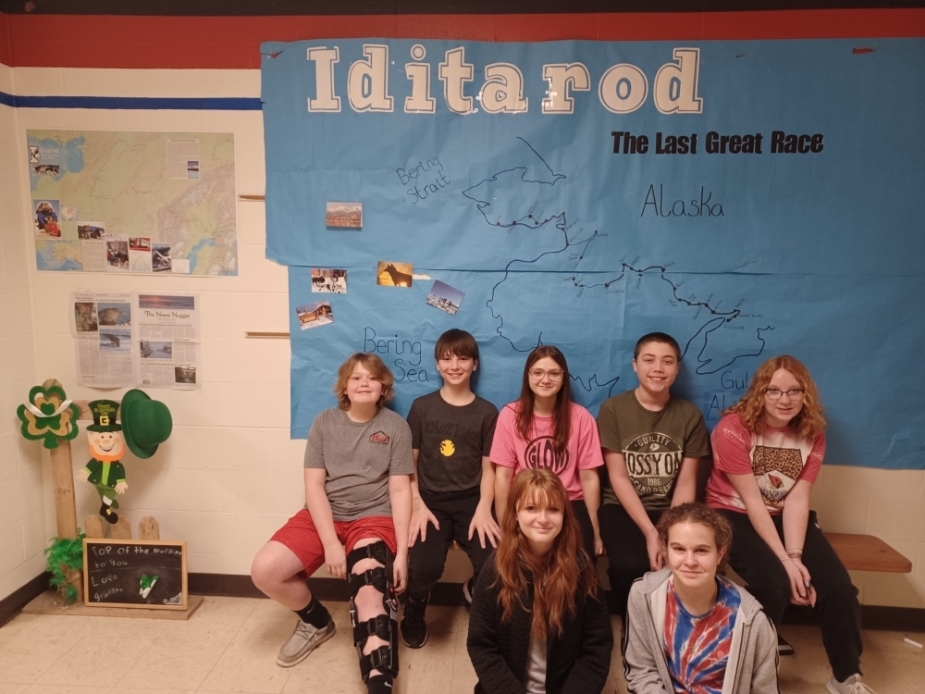 There's a lot more to education than lessons in the classroom. Reese is helping Grandma with food for the MS Scholar Bowl Hospitality Room.
Rylea checking out her musher's position on the 1,000 mile Iditarod trail.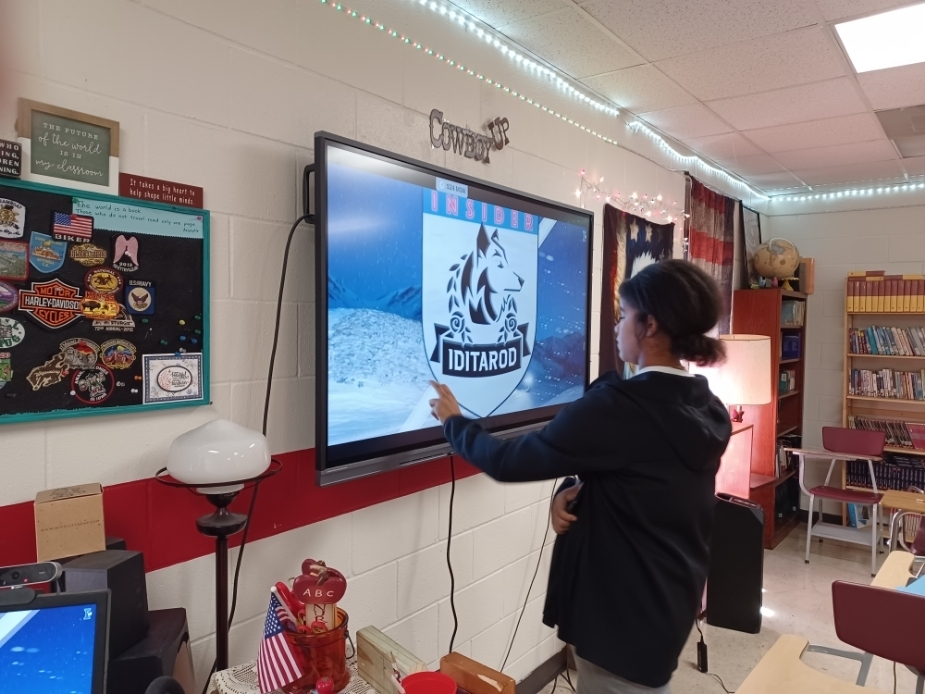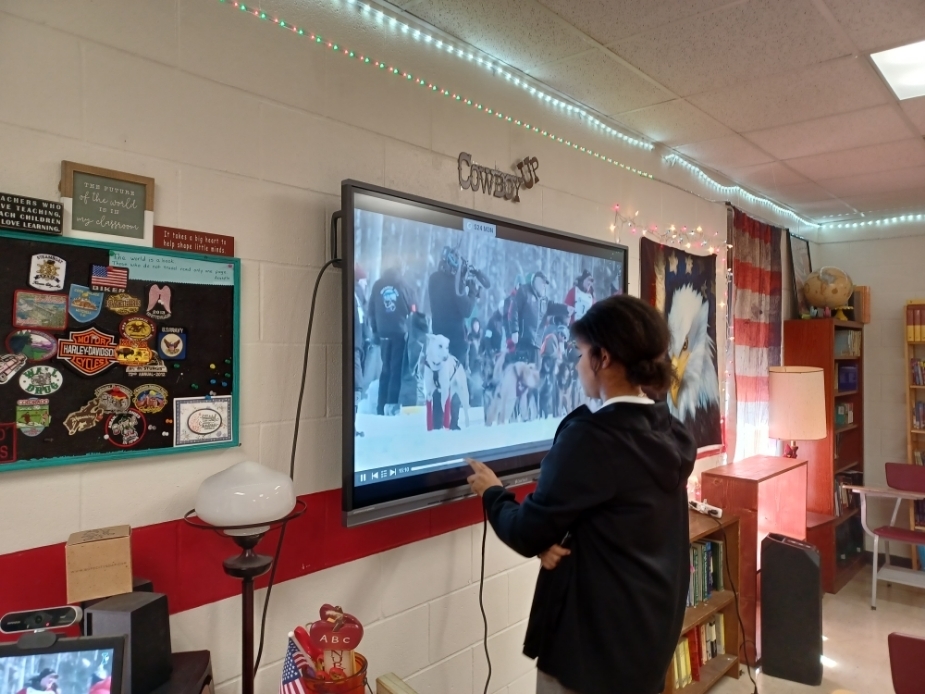 Pioneer skill of making butter from start to finish. Thanks to Tucker and Hunter for assisting.